These days it's easy to fall into the trap of playing the short game. Our culture is geared toward it. With our devices, we're developing the attention span of a gnat. We swipe and scroll. We get fidgety with a few seconds of down-time.
The power of the long game is astonishing, but the short game is alluring. We see it in many realms.
We see it in business.
Clayton Christensen noted, "If you study the root causes of business disasters, over and over you'll find a predisposition toward endeavors that offer immediate gratification."
We see it in startups.
Steve Blank notes that many startups incur what he calls "organizational debt": "all the people/culture compromises made to 'just get it done' in the early stages of a startup." Common examples: a lack of good onboarding and training, missing job descriptions, chaotic compensation, puny HR budgets, and more. While these compromises can help keep the cash burn rate down, they "can turn a growing company into a chaotic nightmare."
We see it in our climate.
We're making a harrowing gamble with our children's future as we fail to address the gathering dangers of climate change.
We see it in our health.
Many of us are sitting longer, eating poorly, sleeping less, and pinging through life in a state of perpetual busyness or burnout.
We see it in our relationships.
Caught up in our careers, we lose touch with family and friends—something we're likely to regret. Australian nurse Bronnie Ware, working in palliative care, found that two of the top regrets of people as they approached their death were: wishing they hadn't worked so hard, and wishing they had stayed in touch with their friends.
We see it in parenting.
Years ago, a colleague of mine, also a father of young children, said a few words that changed me as a parent: "They're only young once."
We see it in our careers.
When we're young and in school, we face pressures about what we're going to do next, with expectations from parents and peers, and without much basis for making big decisions. Too often we make big decisions based on the pressures of the moment in ways that don't stand the test of time. We follow the herd into that high-status profession. Or we choose solely based on the paycheck.
We see it in life.
One day there will be a reckoning for the choices we've made. Did we fall into the following short-game traps?
Conforming to what others expect.
Drifting through life without direction.
Staying in a job we don't like.
Getting nowhere (or nowhere good) in a professional hamster wheel.
Deferring our dreams because it's "not the right time."
Settling for "good enough."
Continuing to climb even though we're on the wrong ladder.
The idea of playing the long game isn't new.
Thousands of years ago, Aristotle advised, "Plan with your whole life in mind."
Now more than ever we need to reorient our life and work to the long game.
Questions for Reflection
In what areas—business, health, relationships, parenting, careers, life—are you playing the short game?
What ideas do you have to start making changes?
Who can you connect with for help and accountability?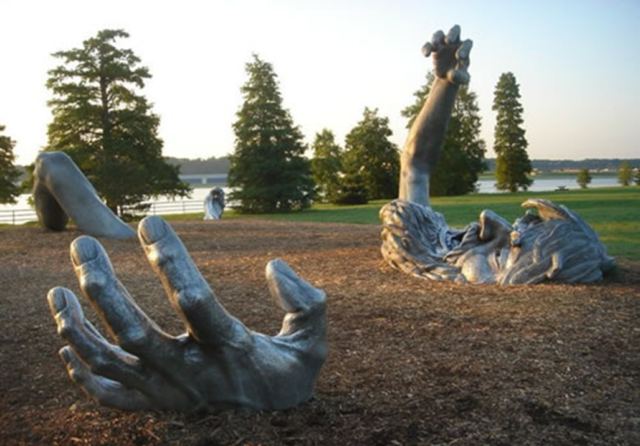 Take the Traps Test
We all fall into traps in life. Sometimes we're not even aware of it, and we can't get out of traps we don't know we're in. Evaluate yourself with our Traps Test.
More Articles in this Series on the Common Traps of Living
+++++++++++++++++++++++++++
Gregg Vanourek is a writer, teacher, speaker, and coach on personal and leadership development. He is co-author of three books, including LIFE Entrepreneurs: Ordinary People Creating Extraordinary Lives (a manifesto for integrating our life and work with purpose and passion) and Triple Crown Leadership: Building Excellent, Ethical, and Enduring Organizations (a winner of the International Book Awards). Take Gregg's Traps Test (Common Traps of Living), check out his Best Articles, get his newsletter, or watch his TEDx talk. If you found value in this article, please forward it to a friend. Every little bit helps!