We all face transitions in life and work. The transition from school to work. From one job or career to another. To marriage and family. Or a new home. To midlife. Or retirement. So we need to get good at transitions. And that depends on getting good at making choices. Like: What's next? Sometimes we get bogged down in choice overload. What to do when facing career change choice overload?
The Paradox of Choice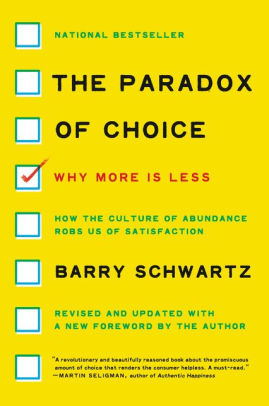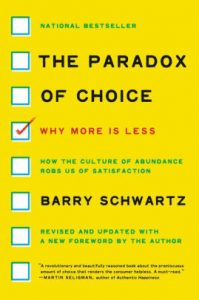 Psychologist Barry Schwartz calls it the "paradox of choice." He argues that the freedom to choose is one of the main roots of unhappiness today. Choice overload leads to anxiety and "analysis paralysis," in which we become frozen in undecidedness. We fear making the wrong choice or fear missing out (FOMO) on the "right" choice.
He cites a fascinating "jam study" in which a store gave shoppers a range of six jams to choose among, and a range of 24 jams to another set of shoppers. The surprising findings: shoppers were ten times more likely to purchase jam from a range of six jams than from the much larger set. Being overloaded with choices can easily lead to not making a choice due to overwhelm.
One of the great inhibitors of good choosing is fear: fear of looking bad, fear of not living up to expectations, fear of failing, and more. Fear of leaving a stable job with a stable income. Fear of striking out on our own.
"Most people are controlled by fear of what other people think. And fear of what, usually, their parents or their relatives are going to say about what they're doing. A lot of people go through life like this, and they're miserable." –Janet Wojcicki, professor, anthropologist, and epidemiologist
This fear can lead to inertia: resistance to needed changes in life or work. It can mean sticking with a sub-optimal path, often because it feels easier to stay the current course.
"It takes, on average, three years from the time a person decides to leave the company until the day he or she walks out the door. Those are not good or productive years. For me those years were in limbo." -Harriet Rubin, publishing executive
So we end up settling: compromising or settling for "good enough" instead of what we really want or deserve.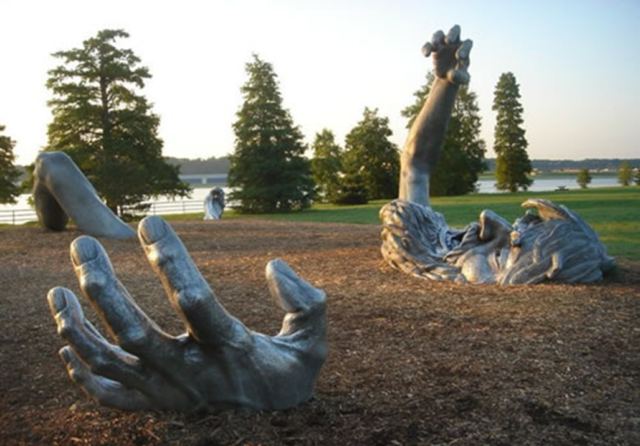 Take the Traps Test
We all fall into traps in life. Sometimes we're not even aware of it, and we can't get out of traps we don't know we're in. Evaluate yourself with our Traps Test.
Dysfunctional Beliefs about Careers and Career Change
There's a flipside danger too. When it comes to making choices, we tend to have dysfunctional beliefs that prevent us from seeing things clearly and accurately, and from taking appropriate action. According to Bill Burnett and Dave Evans from the the Stanford Life Design Lab, here are some of these dysfunctional beliefs:
I have to find the one right idea.
To be happy, I must make the right choice.
I need to comprehensively research all aspects of my plan.
Here we face a dilemma:
It's a big mistake to focus too much too early on only one idea or possibility.
Why? When we prematurely settle on one idea, we almost always end up with a sub-optimal outcome. Our brains trick us into seeing only the good (the possibilities, the upside) and into ignoring the bad (the risks and downsides). It's called confirmation bias, and it's a huge and well researched problem.
What's more, our lives and our future aren't an engineering problem or mathematical equation that can be solved by finding "the answer."
There is no one perfect answer out there. We must craft our lives and work as we go, as intentionally and adaptively as possible.
It's also a mistake to bring a very large number of options in our consideration set.
That may trap us in choice overload and the paradox of choice problem noted above.
Get Good at Choosing: Avoiding Career Change Choice Overload
Brainstorm several options and then don't get trapped in analysis paralysis. Instead have a bias toward action and get moving by learning as much as you can as quickly and cheaply as possible about your options. Talk to people. Try it with a side hustle. Take a course. Build a prototype or a low-cost probe.
Then decide. Once you do, don't dwell and don't agonize. Dive into your new reality and make adjustments as you go. Keep learning and testing.
Then, you'll find yourself at a new set of choices. In the meantime, you'll start to get good at choosing. And that will help you with everything you do.
Are you facing career change choice overload? How will you address it?
–Gregg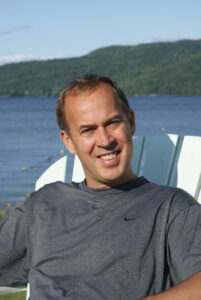 Tools for You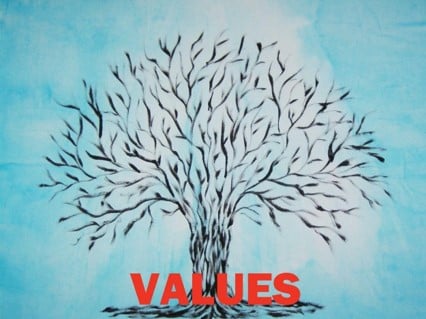 Personal Values Exercise
Complete this exercise to identify your personal values. It will help you develop self-awareness, including clarity about what's most important to you in life and work, and serve as a safe harbor for you to return to when things are tough.
Related Articles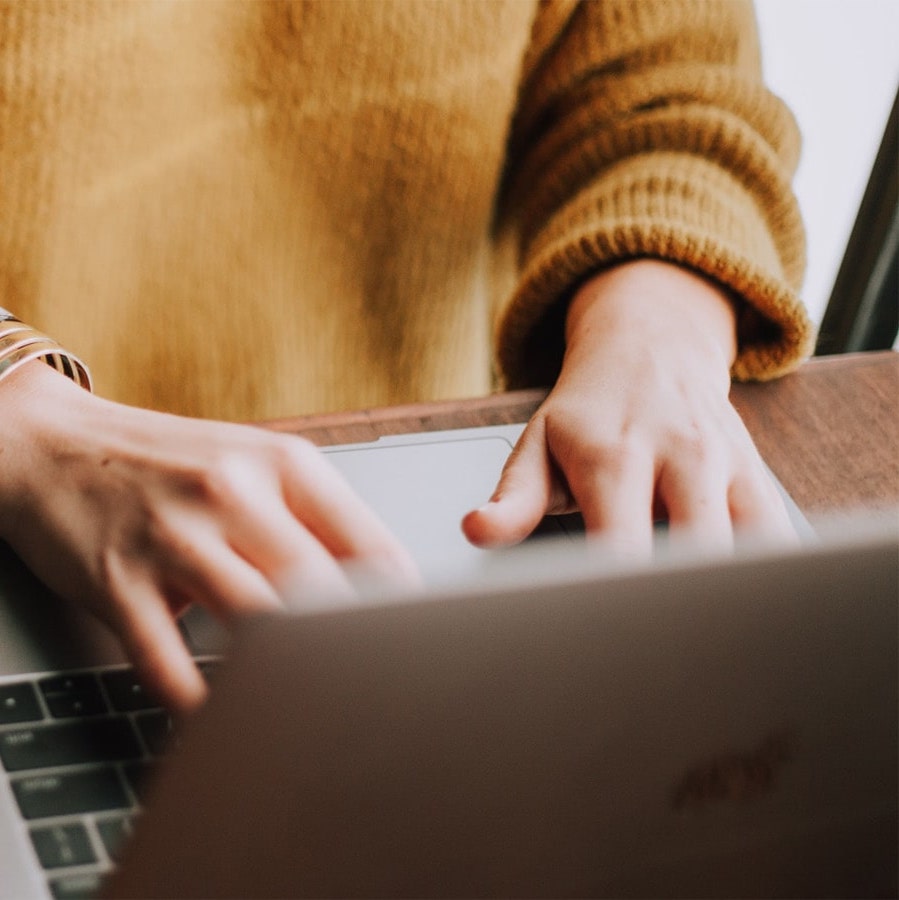 Gregg Vanourek's Newsletter
Join our community. Sign up now and get Gregg Vanourek's monthly inspirations (new articles, opportunities, and resources). Welcome!
++++++++++++++++++++++++++++++
Gregg Vanourek is a writer, teacher, TEDx speaker, and coach on leadership and personal development. He is co-author of three books, including LIFE Entrepreneurs: Ordinary People Creating Extraordinary Lives (a manifesto for integrating our life and work with purpose, passion, and contribution) and Triple Crown Leadership: Building Excellent, Ethical, and Enduring Organizations (a winner of the International Book Awards). Check out his Best Articles or get his monthly newsletter. If you found value in this article, please forward it to a friend. Every little bit helps!