"Should I stay or should I go?"
-the Clash
We make many decisions every day. Many are trivial, but some are consequential and taxing. Which career to pursue (or transition into). When to make a big move. Who to live with, work with, or hire. Whether to start a new venture.
To live and lead well, we must get good at making decisions.
On the leadership front, do we want leaders who wallow and waffle? Or leaders who move forward despite uncertainty; home in quickly on the key issues; actively gather input before deciding; involve others in decisions; invoke their experience, judgment, wisdom, and gut instinct; and remain calm under pressure?
There's a lot at work with making good decisions. The neurological mechanics of decision-making are breathtaking. When we make decisions, we're using the brain's prefrontal cortex for what's called "executive function." We're drawing upon an array of cognitive processes, including: attentional control; cognitive inhibition; working memory; cognitive flexibility; reasoning; problem-solving; differentiation between conflicting thoughts; value determinations (good, bad, better, best, worse, worst); prediction of outcomes; and more.
No wonder so many people sometimes struggle with indecisiveness—wavering between different courses of action and having trouble deciding and moving on—and its related problem of "analysis paralysis."
Truth be told, getting good at decision-making isn't easy. This isn't a new challenge. Even Aristotle mused about the absurdity of the idea that "a man, being just as hungry as thirsty, and placed in between food and drink, must necessarily remain where he is and starve to death." Indecisiveness indeed.
The challenge can be even more complex with making decisions in organizations. As expected, there's much room for improvement here as well. According to a McKinsey Global Survey, only 20 percent of respondents say their organizations excel at decision making. What's more, a majority report that much of the time they devote to decision making is used ineffectively.
Clearly, we have work to do.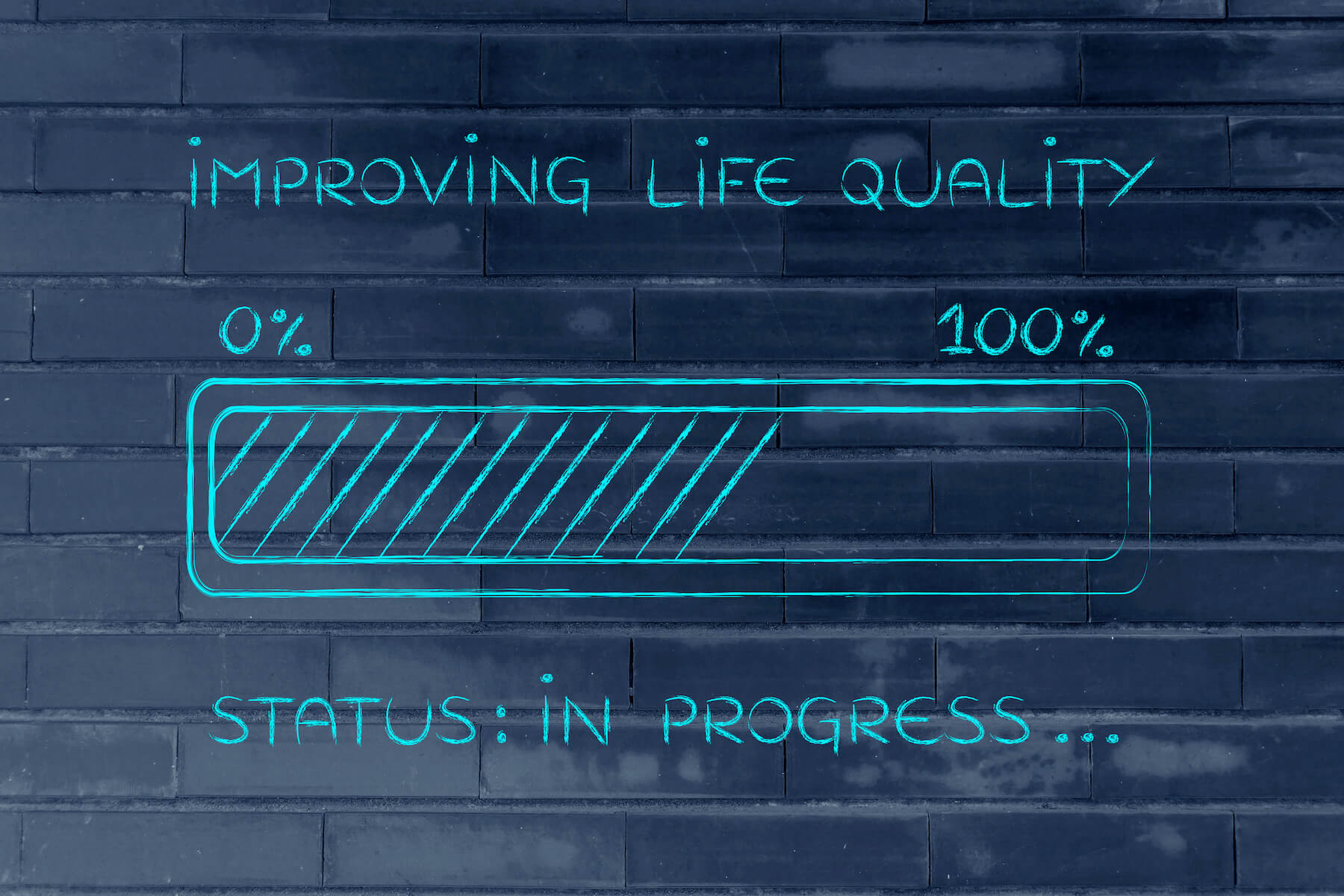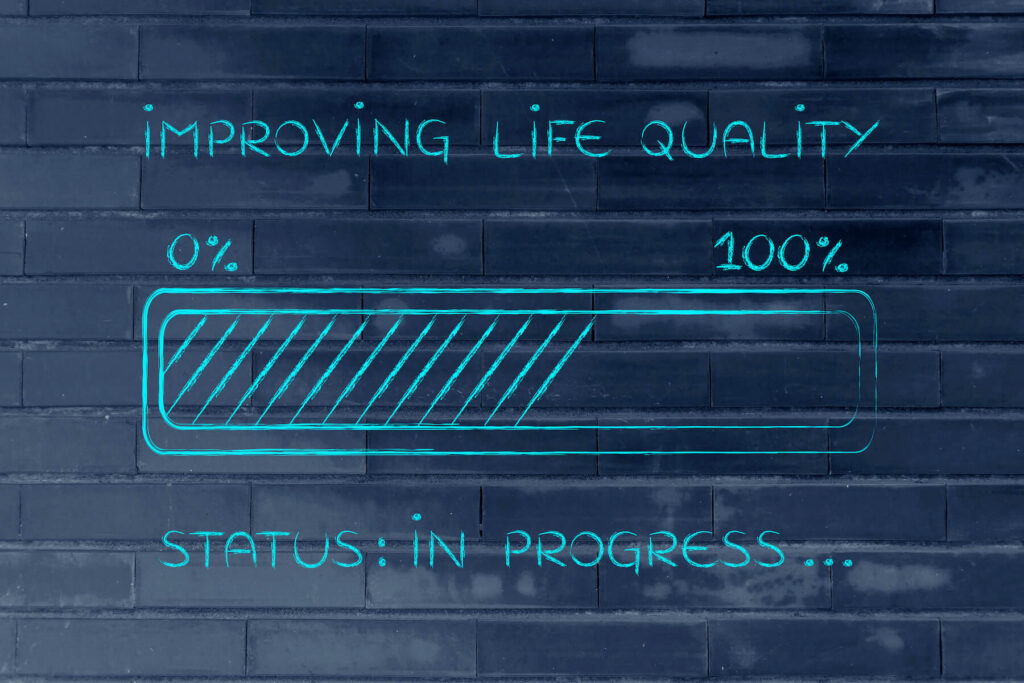 Quality of Life Assessment
Evaluate your quality of life in ten key areas by taking our assessment. Discover your strongest areas, and the areas that need work, then act accordingly.
The Problem with Indecisiveness
"Indecision may or may not be my problem."
-Jimmy Buffett
Indecisiveness has many drawbacks—and sometimes costly and painful consequences. For example, indecisiveness can:
make an already difficult situation worse
create delays that have spillover effects, impeding important progress
cause frustration
reduce productivity, effectiveness, and credibility
inhibit innovation
bring about stress
lead to team and organizational stagnation, breakdowns, and failures
prevent us from realizing new opportunities
"Indecision is the greatest thief of opportunity."
-Jim Rohn
When making decisions, we can experience "choice anxiety": feeling distressed because we can't seem to determine what's right, with the fear of making the wrong decision shutting us down.
Psychologist Barry Schwartz talks about the "paradox of choice" and claims that the freedom to choose, while sounding nice, is actually one of the main roots of unhappiness today, in part because we live in such abundance. Choice overload leads to anxiety. We fear making the wrong choice or fear missing out on the "right" choice.
Schwartz cites an intriguing "jam study" in which a store gave one set of shoppers a range of six jams to consider, and another set of shoppers a range of 24 jams. In the end, shoppers were ten times more likely to purchase jam from a range of six jams than from the much larger set. 10x.
Choice overload can easily lead to not making a choice. We simply walk away. (See my article, "Choice Overload and Career Transitions.")
Another big problem is second guessing—when we keep revisiting previous decisions and agonizing over whether we should change them. An unproductive and frustrating doom loop.
Causes of Indecisiveness
There are many causes of indecisiveness. Here are eleven of the leading causes:
personality (e.g., our levels of neuroticism and anxiety)
fear of making the wrong choice: we'd rather not decide than risk making the wrong decision, due to loss aversion
fears of failure or of rejection or loss of social status
lack of confidence
excessive risk aversion
lack of clarity about what we want or where we're going
conflicts between our own preferences and the expectations of others
decision fatigue (a state of mental overload and depletion from making many decisions)
family or cultural conditioning (such as excessive punishment for making mistakes)
lack of accountability for indecisiveness
a history of perfectionism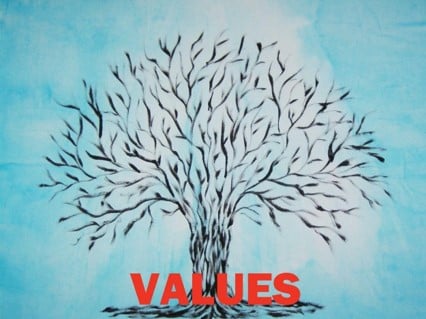 Personal Values Exercise
Complete this exercise to identify your personal values. It will help you develop self-awareness, including clarity about what's most important to you in life and work, and serve as a safe harbor for you to return to when things are tough.
How to Be More Decisive
Thankfully, there are many things we can do to become more decisive. Note that decisiveness doesn't mean making hasty, impulsive, or rash decisions. It means making decisions quickly, firmly, and effectively. Here are 22 tips and techniques for developing our decisiveness:
recognize that decisiveness isn't a set trait, and that decision-making is a skill that can be practiced and developed
acknowledge that indecisiveness is a form of self-sabotage, only making things harder for ourselves and others
become clearer about what we want—including clarity about our personal purpose, core values, and vision of the good life
build our confidence (the good kind, which is earned through hard work and disciplined attention to growth and development), since this is a key factor in decisiveness
develop systems to make as many decisions as possible habitual, routine, or automatic—such as having a regular reading or workout routine at a certain time on certain days (this helps us avoid decision fatigue and frees up cognitive resources for other decisions)
increase our self-awareness so we know under what conditions we work and decide best (and worst)
recall that most decisions involve uncertainty, which tends to come with anxiety, and learn to expect and account for that
develop mechanisms for coping with anxiety and stress, since these contribute to indecisiveness
recognize the difference between fear and actual danger, noting that our fears are often exaggerated versus the actual dangers we face
recognize that being decisive isn't about always being right (instead, it's about being able to make clear decisions—even tough ones—quickly, firmly, and confidently despite uncertainty)
distinguish between irreversible and reversible decisions (Jeff Bezos wrote about this in his 2015 letter to shareholders with the distinction between one-way doors, where there's no going back, and two-way doors in which you can simply "reopen the door and go back through." He lamented that too many big companies use one-size-fits-all decision making, treating all decisions like one-way doors and in the process slowing everything down.)
get curious and investigate why we avoid making decisions
build our decisiveness and decision-making courage by working to make decisions more quickly and more boldly—and then take stock of how things turn out
start small and make less consequential decisions more quickly at first, building from there to bigger decisions
divide bigger decisions into smaller ones (or a series of steps) that are less intimidating and more manageable
summon more urgency into our lives, since time is precious and wasted time is a common regret
set deadlines for making decisions
"don't let the perfect be the enemy of the good," as the expression goes. Look for the point where we have enough information to make a reasonable decision instead of waiting until we have nearly all possible information, variables, and scenarios accounted for. Focus on pursuing learning and growth instead of perfection when making decisions.
recognize that we can't control our future and that we can't make perfect decisions
use the "only option test": imagine that only one of the two options were possible and then see how it feels; then imagine that the other option was the only possible one and see how it feels; then consider whether we have two good options, and it doesn't really matter so much which one is chosen*
focus only on the most important things and don't get caught up in the rest, thereby reducing the total number of decisions to make
pray on or sleep on important decisions, summoning deeper wisdom and grace
"If you were omniscient and had a time machine, you would know everything you need to know about the [the results of your decision], but the problem is that we don't have either of those things, so we don't have perfect information when we're making a decision."
-Annie Duke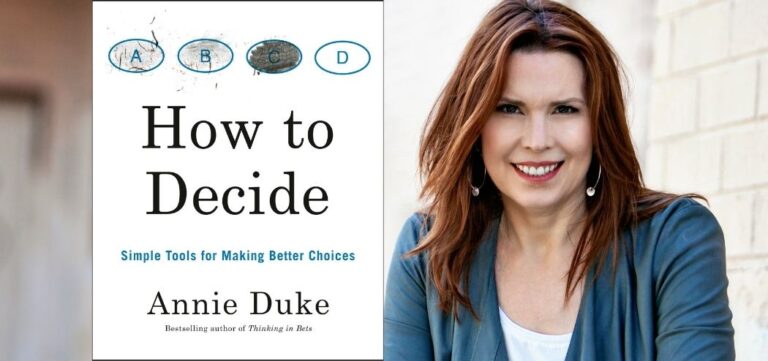 The key isn't just decisiveness. What we really want is skills in making good decisions. It's about both decision-making quality and decisiveness. Surely it's easier to be more decisive when we know we have a good decision-making process. So what does that look like?
How to Get Better at Making Decisions
A good decision flows from a good process for deciding. Here are several ways we can get better at making decisions:
look into whether there's more information readily available that would be important for making a good decision—or not—and gauge whether we have enough of the right kind of information to decide
get input on decisions from trusted friends and colleagues
evaluate the likely impact of a decision before making it
invoke our intuitive sense (gut instincts) as well as our reason and logic when making important decisions
distance ourselves from the situation (e.g., project forward decades into the future and think about which choice will serve us the best over time)
view the issue from a different perspective (e.g., ask ourselves what we'd advise our best friend to do in the situation at hand)
look for innovation solutions such as creative combinations or trials* (example: when I was in graduate school, I did two different summer internships to get a feel for both opportunities—and learned that neither was a good fit for me)
get feedback and coaching or mentoring on decision-making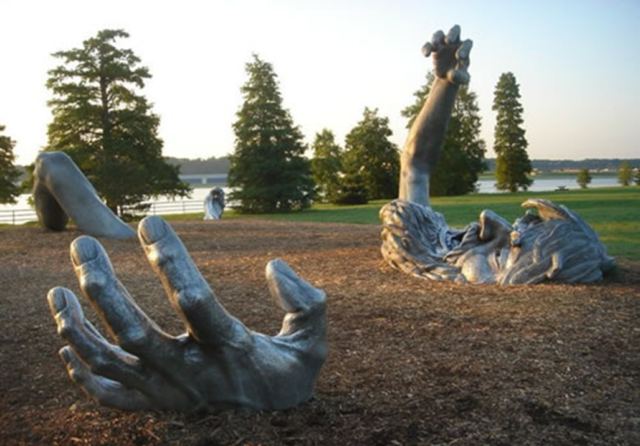 Take the Traps Test
We all fall into traps in life. Sometimes we're not even aware of it, and we can't get out of traps we don't know we're in. Evaluate yourself with our Traps Test.
Final Thoughts
One of the keys to decision-making and decisiveness is learning to trust ourselves more. Without self-trust, all of this can fall apart quickly. We don't need to be perfect. We just need to apply ourselves consistently at getting better.
Once we make a decision, it's important not to dwell and not to agonize. We must let go of the myth of the one perfect decision and focus more on making the best of the decisions we've made. Focus more on developing and using a good decision-making process instead of on whether any decision is "right" or "wrong," and then trust in that process to serve us well over time.
Refuse to live in a state of regret: take full responsibility for our choices and move on. Make changes when needed. Give ourselves credit for doing our best.
Finally, consider this: If we can get good at making decisions and being decisive, it will help us with everything we do. There's incredible leverage that comes from improving this. Wishing you well with it.
-Gregg
Reflection Questions
To what extent is indecisiveness causing you problems (and in which areas)?
What can you do to improve your decision-making process?
What will you do, starting today, to become better at making good decisions with urgency and resolve—at becoming more decisive?
Tools for You
Related Articles
Resources on Decision-Making
Postscript: Quotations on Decisiveness and Decision-Making
"Indecisiveness is the number one reason for failure. Lack of ability to make a decision in a timely manner causes most people to fail with their projects and plans. Identify this challenge and decide to no longer let it be a setback from your success." -Farshad Asl
"Be decisive. A wrong decision is generally less disastrous than indecision." -Bernhard Langer
"In any moment of decision, the best thing you can do is the right thing, the next best thing is the wrong thing, and the worst thing you can do is nothing." -Theodore Roosevelt
"Ambivalence is like carbon monoxide—undetectable yet deadly." -Cherie Carter-Scott
"A person's greatest limitations are not genetic, but imposed by self-doubt, insecurities, indecision, and timidity." -Kilroy J. Oldster
"What is fear after all? It is indecision. You seek some way to resist, escape. There is none." -Anne Rice
"It is in your moments of decision that your destiny is shaped." -Tony Robbins
"When you make the best decision you can at a particular time, it's never worth looking back. Getting stuck in 'I should have' or 'I could have' is only a waste of precious time and energy." -Dr. Carla Marie Manly
"A real decision is measured by the fact that you've taken a new action. If there's no action, you haven't truly decided." -Tony Robbins
* Source: Erin Bunch, "Decisiveness Is a Learned Trait—Here Are 11 Tips To Master the Art of Decision-Making," Well and Good, March 22, 2021.
** Featured image: photo by Jon Taylor on Unsplash.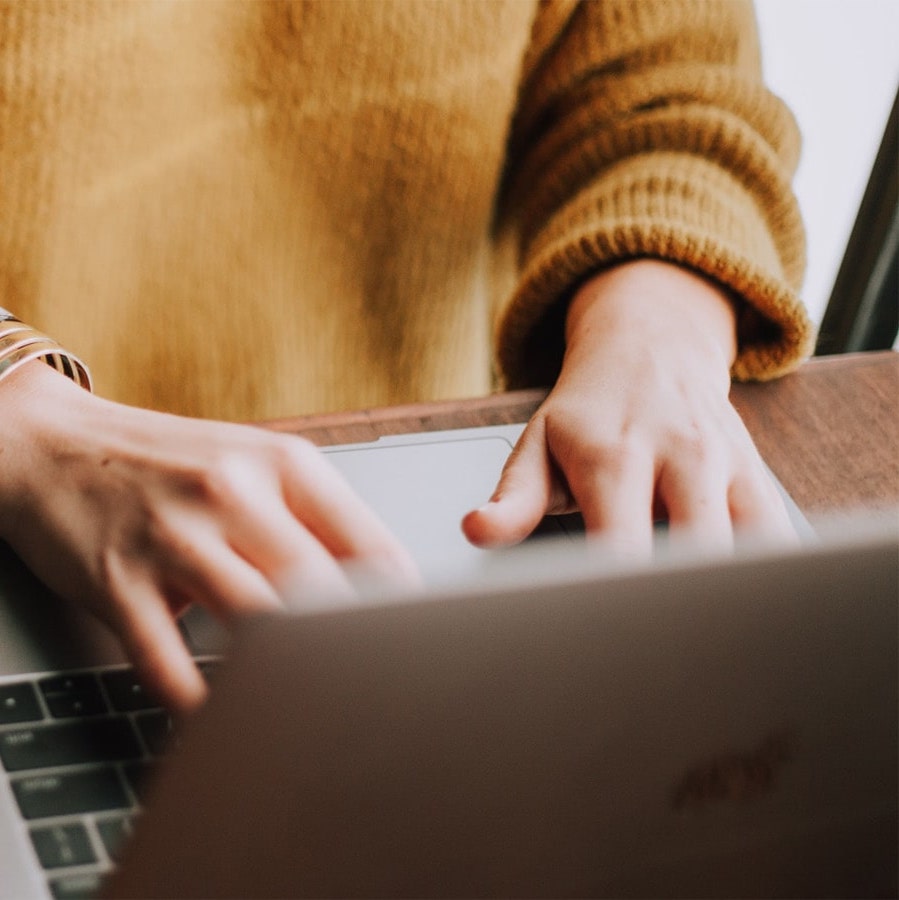 Gregg Vanourek's Newsletter
Join our community. Sign up now and get Gregg Vanourek's monthly inspirations (new articles, opportunities, and resources). Welcome!
++++++++++++++++++++++++++++++
Gregg Vanourek is a writer, teacher, TEDx speaker, and coach on leadership and personal development. He is co-author of three books, including LIFE Entrepreneurs: Ordinary People Creating Extraordinary Lives (a manifesto for integrating our life and work with purpose, passion, and contribution) and Triple Crown Leadership: Building Excellent, Ethical, and Enduring Organizations (a winner of the International Book Awards). Check out his Best Articles or get his monthly newsletter. If you found value in this article, please forward it to a friend. Every little bit helps!