In times of great upheaval and uncertainty, we struggle to find ways to thrive despite the challenges. Much of this comes down to self-talk, self-regulation, and self-leadership—navigating our reactions to external events and ensuring that our inner voice does not undermine us amidst the difficulties. How are we doing with self-care and personal resilience?

The challenges in the world today are massive, from disease, suffering, death, and mourning to unemployment, financial stress, disruptions, and restrictions. The effects on our quality of life and inner state can be more profound than we realize. Stress, pressure, and fear—for ourselves and our loved ones—exact their price in insidious ways.

But we humans are strong and adaptable, with amazing capabilities—both individually and collectively. Two of our most precious assets in times like these are personal resilience and self-care.

Resilience
What is resilience? Tony Schwartz, author and founder of The Energy Project, defines resilience as the "capacity to function effectively under intense stress and to recover." As humans, we can develop different types of resilience, e.g., emotional, mental, physical. Schwartz notes three pillars of resilience:
Self-awareness: naming what you are feeling is a good first step, and sharing it can help build trust
Self-regulation: calming your body in the face of anger, fear, and anxiety (note: slow and deep breathing can help greatly with this)
Self-care: engaging in regular practices to take care of yourself and build up your reserves so they do not get depleted under pressure
How do we build resilience?

Regular Self-Care Practices
We all have different preferences, but most of us are not doing enough on this front. Examples include:
Breaks. As humans, we can only go so long before getting depleted. Many professionals and leaders today are quite ambitious, and also attached via ego to success and prestige, causing them to get lost in overwork or burnout. Simple practices of regular breaks (e.g., Pomodoro technique) can be quite helpful and restorative.
Exercise. We need to move our bodies, and when we do so we can build strength, endurance, and energy. It causes positive reactions in our bodies that affect our mood, and it helps us sleep well.
Gratitude. According to researchers, being grateful for what we have can have powerful effects on our quality of life, including improved well-being, life satisfaction, sense of connectedness, and physical health. Activities such as gratitude journaling each night or writing gratitude letters to those who have helped us can have surprisingly strong and lasting effects.
Hobbies. Find something you enjoy and build it into your daily or weekly routine. It could be gardening, puzzles, podcasts, or whatever. Reading is one of my personal favorites, and I have often noticed that times in my life when I feel down have been times when I have neglected reading. Reading can take us into new worlds of imagination and new vistas of learning.

Meditation and Mindfulness

. Mindfulness has been defined as "awareness that arises through paying attention, on purpose, in the present moment, non-judgmentally" (Jon Kabat-Zinn). Researchers have found many benefits from mindfulness practices, including improvements in mental and physical health as well as performance.

Nature

. As physical beings in a dynamic ecosystem, we need to be outside. Fresh air and sunlight are essential. If our days are loaded with Zoom sessions and emails, we need to be sure we are getting outside enough through walks, hikes, runs, bikes, or trips to the park.

Nutrition

. We've all heard that "you are what you eat," but how many of us take it seriously? Our bodies need good fuel if they are to remain resilient and energized for all that we want to do in life. For great tips on food, check out Dr. Michael Greger's Nutrition Facts web site and books, starting with How Not to Diet. (See also my article, "Good Nutrition for Health and Wellness.")

Reframing

. According to researchers, we humans have a negativity bias—over-focusing on negatives and underappreciating positives. It is important to reframe things from setbacks or defeats to challenges or opportunities (e.g., for learning and growth).
Sanctuary. Places or practices of peace, allowing us to transcend our ego and connect with something larger than ourselves (e.g., prayer). In a world driven by ego, accumulation, and stress, how powerful is it to step away from our worldly cares and tune into a higher power, recognizing that there is something so much greater than ourselves with our flaws and our brokenness.  
"In life itself, there is a time to seek inner peace, a time to rid oneself of tension and anxiety. The moment comes when the striving must let up, when wisdom says, 'Be quiet.' You'll be surprised how the world keeps on revolving without your pushing it. And you'll be surprised how much stronger you are the next time you decide to push." 
-John W. Gardner, public official and political reformer
Savoring. Given the challenge of the negativity bias noted above, it is essential for us to savor the positives. Savoring means fully feeling and enjoying positive experiences, and thereby extending them.

Sleep

. Many people today have poor sleep habits. We tend to take sleep for granted, but it turns out to be one of the most essential practices for physical and mental health. Poor sleep has been found to have tremendous deleterious effects on a wide range of factors (e.g., addictive behaviors, anxiety, appetite, attention, concentration, creativity, decision-making, depression, ethical behavior, impulsiveness, irritability, memory, motivation, relationships). A great resource for those struggling with poor sleep is the book, Sleep Smarter, by Shawn Stevenson, with a terrific punch list of simple practices to improve sleep. (See also my article, "Great Sleep for Health, Wellness, and Great Work.")
Writing /

Journaling

. Research has shown that writing about stressful experiences can help people create meaning from them. I have found that writing can be a creative outlet for emotional catharsis. The same can be true for talking through feelings with others.
Yoga. Yoga has been a powerful grounding practice for people for thousands of years. The practice can increase flexibility, strengthen muscles, center thoughts, and relax and calm the mind. At a deeper level, it can unite mind, body, and spirit.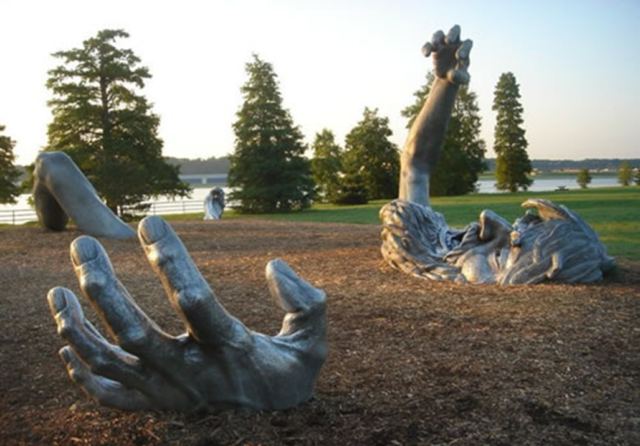 Take the Traps Test
We all fall into traps in life. Sometimes we're not even aware of it, and we can't get out of traps we don't know we're in. Evaluate yourself with our Traps Test.
Broader Mindsets for Resilience
In addition to the above self-care practices, there are other broader mindsets which are important to developing and maintaining personal resilience in good times and bad:


Full Responsibility. 
This is one of the most powerful principles of human development. Life may not be fair. We may be enduring great hardship, as so many are today. But in the end, we must take full responsibility not only for the choices we make but also for the conditions of our lives. No one is coming to save us. We are responsible for our lives and must continue doing the best we can.


Authentic Integrity.
In our book, LIFE Entrepreneurs, Christopher Gergen and I noted "authentic integrity"—integration of all aspects of our lives in a way that coheres with our true nature—is an essential aspect of intentional life design. This can be thought of as a strong personal foundation. To build it, we can clarify the following and build them into the fabric of our lives:
Healthy Support Systems. 
When we take time and care to develop relationships based on trust, diversity, reciprocity, commitment, openness, and vulnerability, we can build "healthy support systems" that act like roots that ground us in life. (Source: LIFE Entrepreneurs)
"Connection is why we're here…. Courage starts with showing up and letting ourselves be seen….
True belonging only happens when we present our authentic, imperfect selves to the world."
-Brené Brown, researcher and author
Good Life Buckets. 
In his excellent book, How to Live a Good Life, Jonathan Fields notes that, while we all may have our own unique take on what a good life is for us, for most people a good life includes three "buckets":
Vitality bucket: energy, nutrition, sleep, exercise and movement, strength, mindfulness, emotional calm, resilience, etc.
Connection bucket: relationships with partner, family, friends, colleagues, and neighbors (e.g., ones based on love, openness, trust, intimacy, commitment, belonging, fun, etc.)
Contribution bucket: service and impact on family, friends, colleagues, community, nation, world, and/or causes or places
I love the good life buckets in part because we can do a quick "bucket test" to determine which buckets may be low and in need of filling.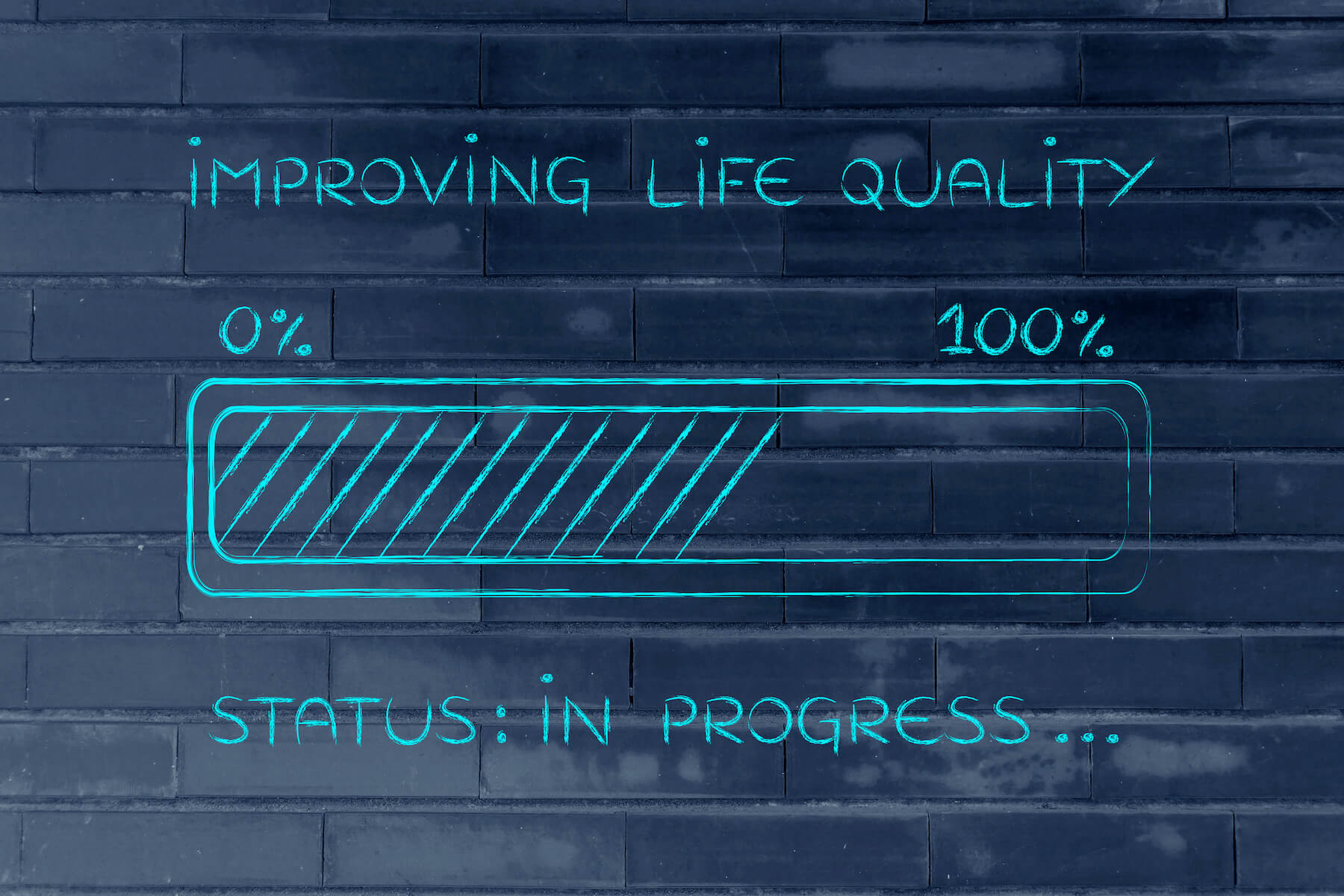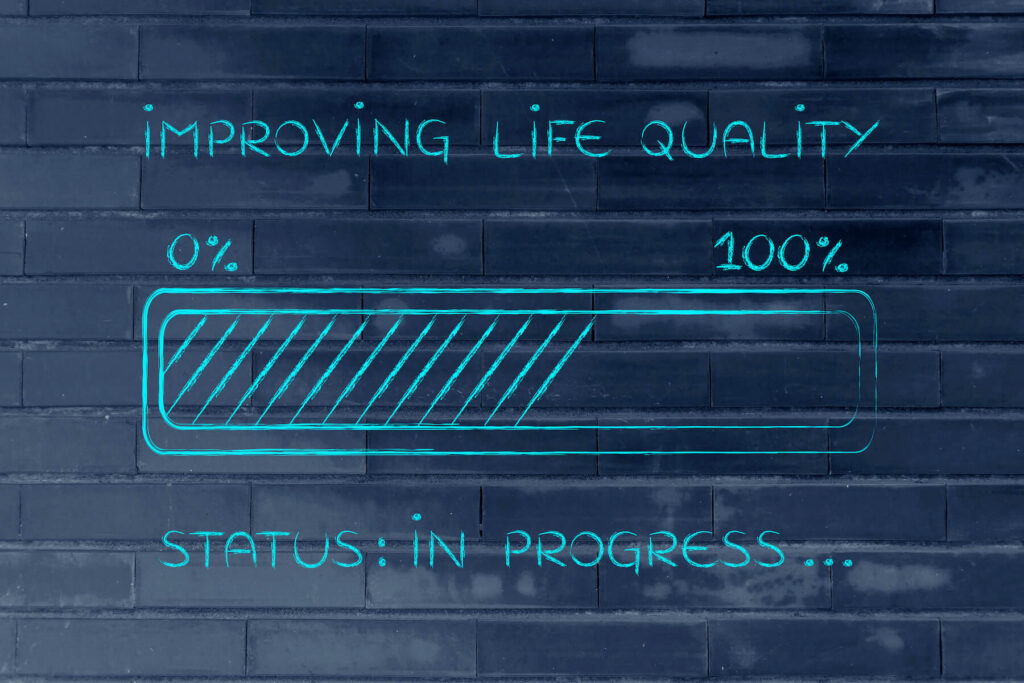 Quality of Life Assessment
Evaluate your quality of life in ten key areas by taking our assessment. Discover your strongest areas, and the areas that need work, then act accordingly.

Hope and Faith. 
Faith can be defined as complete trust or confidence in someone or something. Regardless of your beliefs, faith can be an essential aspect of remaining resilient during hard times. Do we spiral down into resignation and assume the worst, or do we maintain a powerful and abiding hope and faith that, despite hard times, things can get better if we stay the course and give our very best?


Strength through Suffering. 
Since suffering is part of life, we need to learn how to deal with it in such a way that it does not break us. Sometimes suffering can help us break out of mindless routines, drifting, or complacency—or taking important things for granted. The pain somehow invites growth.
"In some ways suffering ceases to be suffering at the moment it finds a meaning…. When we are no longer able to change a situation, we are challenged to change ourselves." 
–Viktor Frankl, Man's Search for Meaning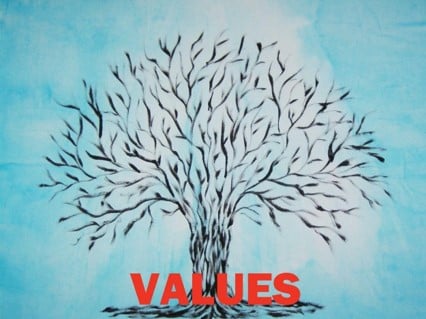 Personal Values Exercise
Complete this exercise to identify your personal values. It will help you develop self-awareness, including clarity about what's most important to you in life and work, and serve as a safe harbor for you to return to when things are tough.
How Adversity Can Lead to Growth
According to Scott Barry Kaufman, adversity can lead to growth in several areas:
Greater appreciation of life
Greater appreciation and strengthening of close relationships
Increased compassion and altruism
The identification of new possibilities or a purpose in life
Greater awareness and utilization of personal strengths
Enhanced spiritual development
Creative growth
We do not wish for adversity and suffering, but when it arrives, as it will, we must figure out how to respond. Sometimes it is there that we find humanity at its best. In fighting for ourselves, we build our capacity to fight for others, and to endure this together.
Tools for You
Related Articles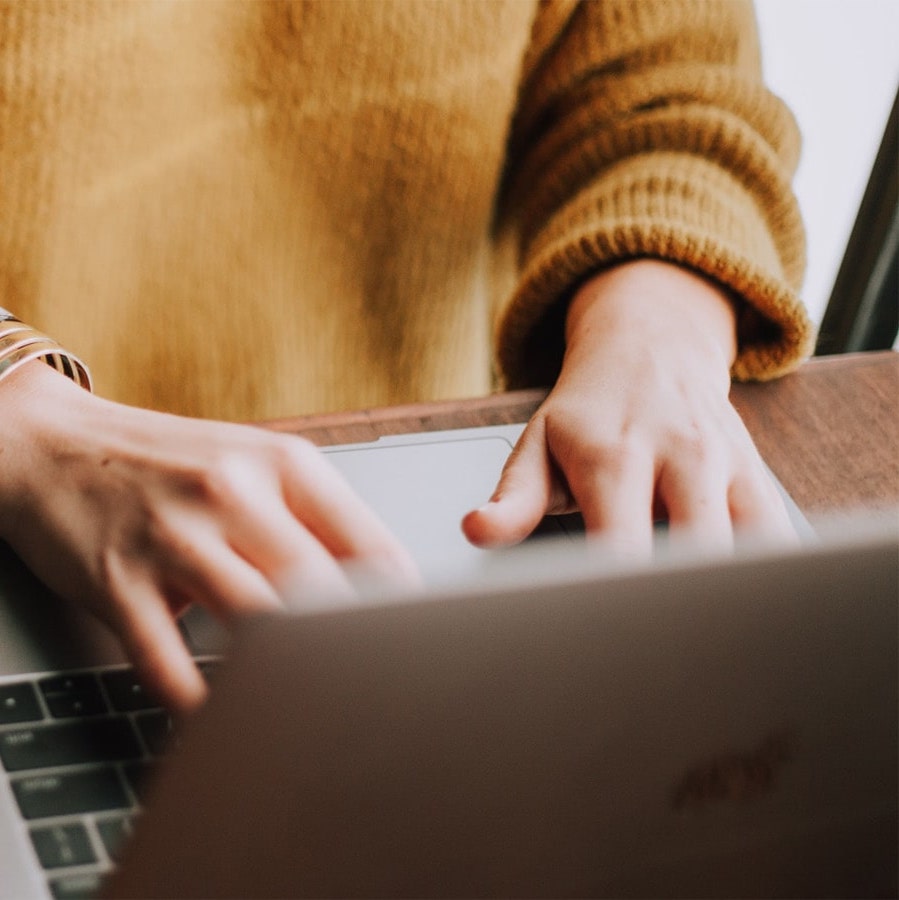 Gregg Vanourek's Newsletter
Join our community. Sign up now and get Gregg Vanourek's monthly inspirations (new articles, opportunities, and resources). Welcome!
++++++++++++++++++++++++++++++
Gregg Vanourek is a writer, teacher, TEDx speaker, and coach on leadership and personal development. He is co-author of three books, including LIFE Entrepreneurs: Ordinary People Creating Extraordinary Lives (a manifesto for integrating our life and work with purpose, passion, and contribution) and Triple Crown Leadership: Building Excellent, Ethical, and Enduring Organizations (a winner of the International Book Awards). Check out his Best Articles or get his monthly newsletter. If you found value in this article, please forward it to a friend. Every little bit helps!