Afoot and light-hearted I take to the open road, Healthy, free, the world before me.
-Walt Whitman, poet
Adventure. It's an amazing part of life and work, but often overlooked and neglected.
When I was little, my Dad used to tell stories to my brother and me—always about an adventurer, with a rucksack, off on some expedition. We loved it, in part because of the surprise and danger.
It turns out that adventure has much to teach us about living and leading. Of course, it's not often that we encounter opportunities for exciting, daring, hazardous undertakings of unknown outcome.
But what if we could cultivate adventure in our lives?
What if we could pursue grand and meaningful adventures in our work?
The Benefits of Adventure in Life
Adventure isn't something just for daredevils and skydivers. It's something for all of us who want to live well.
Adventure makes us feel more fully awake, alive, and free. It feeds us with the energy and excitement of exploration, discovery, and surprise. It even comes with a physiological response, with norepinephrine (a neurotransmitter that increases alertness and arousal) and elevated respiratory and heart rates.
"The danger of adventure is worth a thousand days of ease and comfort."
-Paulo Coelho, Brazilian novelist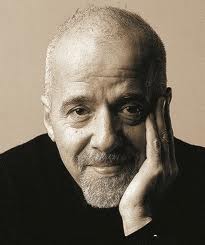 Adventure comes with many benefits:
Adventure can give us remarkable experiences to savor and extraordinary memories to cherish.
It helps us discover who we really are (or rediscover it), which can be hard to do if we're constantly mired in responsibilities, expectations, pressures, deadlines, and incessant busyness.
"…your dreams come clean over miles of road."
-Jackopierce, from their song, "My Time"
Adventure can help us feel whole again, especially if we've been living a divided life, and reconnect with our heart and intuition.
It can help us learn and grow, as we face new situations and challenges and try to improvise our way through them.
"Change and growth take place when a person has risked himself and dares to become involved with his own life."
-Herbert Otto
Adventure can help us develop our strength and courage as we learn to confront our fears.
It gives us an opportunity to transcend limiting beliefs. (In turn, we can move forward toward fulfilling our potential, learn how to trust ourselves, and develop a greater sense of our own agency.)
Adventure can lead to the accomplishment of great things, none of which would have been possible if we hadn't dared to try.
"Far better it is to dare mighty things, to win glorious triumphs, even though checkered by failure, than to take rank with those poor spirits who neither enjoy much nor suffer much because they live in the gray twilight that knows neither victory nor defeat." -Theodore Roosevelt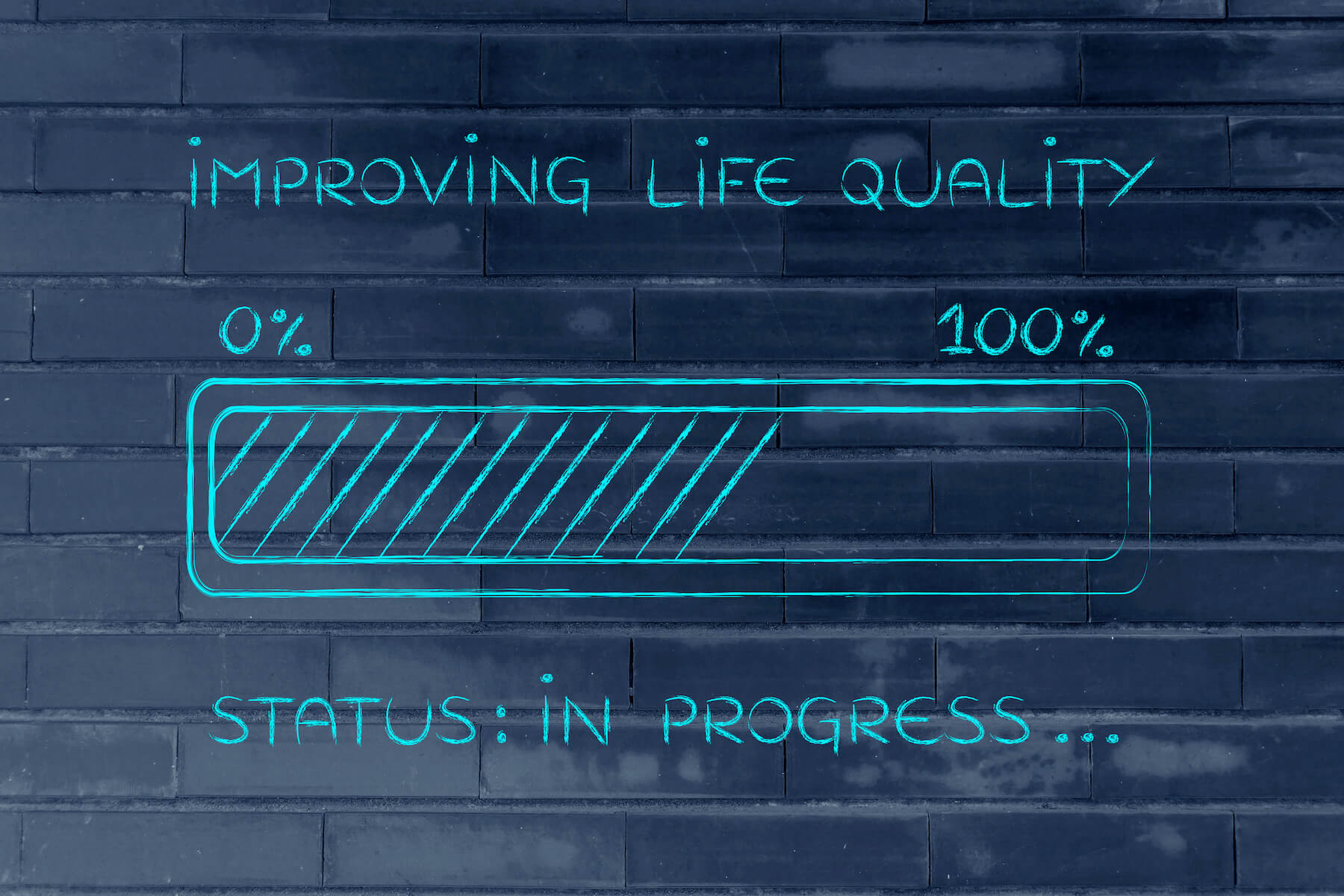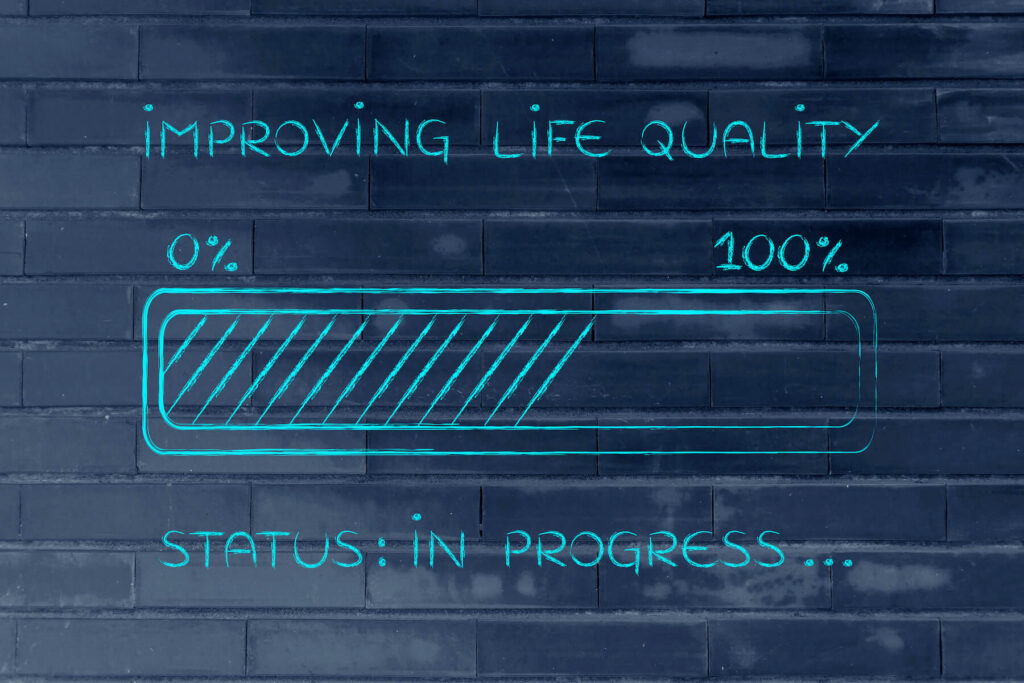 Quality of Life Assessment
Evaluate your quality of life in ten key areas by taking our assessment. Discover your strongest areas, and the areas that need work, then act accordingly.
Ways to Bring Adventure into Our Lives and Work
Despite all these benefits, it's easy to self-select out of adventure opportunities because of a limited view of ourselves as "not the adventurous type."
But ceding this territory to the adrenaline junkies and thrill seekers is a mistake, especially since there are so many ways to invite adventure in our lives, some of which are straightforward and accessible for many:
Get out into nature, away from civilization and noise, and venture out into new areas. (You can also take it up a notch and do something like an Outward Bound expedition.)
"In the middle of the forest is an unexpected clearing, that can only be found by those who are lost."
-Tomas Tranströmer, Swedish poet
Travel to new places. (When you do so, be sure to get off the beaten path and take what Clif Bar entrepreneur Gary Erickson calls the "white roads." When cycling through Europe with a friend, he noticed that, on a map, red roads are the big roads, full of vehicles, noise, and exhaust, while white roads are the smaller, quieter, less traveled paths full of surprises.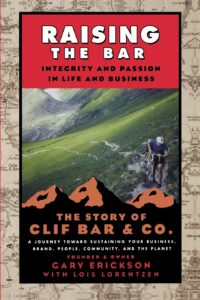 "Travel changes you. As you move through this life and this world you change things slightly, you leave marks behind, however small. And in return, life—and travel—leaves marks on you. Most of the time, those marks—on your body or on your heart—are beautiful." -Anthony Bourdain 
Learn or try something new. Try running, surfing, sailing, rock climbing, scuba diving, snorkeling, kayaking, canoeing, paddle boarding, rafting, triathlons… whatever calls to you.
Sample new cuisine. My friends in Maryland are currently on a quest to eat a meal from every country in the world.
Ask someone out if you're single. Take that chance even if it scares you. You ever know what might be on the other side of that decision.
Engage more with strangers. You never know what you may learn or encounter—or how much it may mean to someone in need.
Make new friends. Too many people start cocooning later in life after settling down, leading to disconnection, loneliness, and unhealthy over-reliance on a spouse or significant other.
Take advantage of transition times in your life (e.g., after graduating, in between jobs, when the kids leave the home, retirement, etc.). (For a great book on this, check out Life Is in The Transitions by Bruce Feiler.)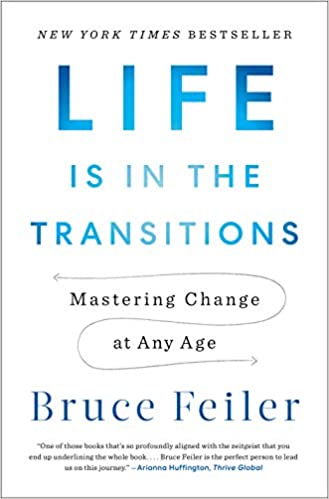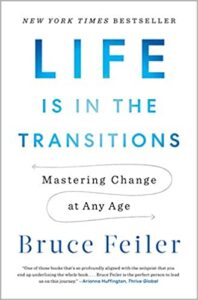 Launch or join a startup venture, or an innovation initiative or skunkworks project at your workplace. These can be thrilling in their challenges and opportunities—and career highlights.
Break out of a career rut, no longer settling for a bad manager or toxic culture, and finding something more worthy of your efforts and more aligned with your values and aspirations.
Go back to school to help launch you on a different career track that's a better fit, or just because you're curious and would like to learn and engage with new people and settings.
If you're a manager, give your team an epic challenge, or create exciting new experiences for them to break the monotony and invite their creativity.
Join an adventure expedition or festival. There are many options. A summer camp for adults, a Tough Mudder, Burning Man, South by Southwest, and more.
Go on a retreat or a spiritual pilgrimage. Retreats like InsideFirst Roundtables, Modern Elder Academy Sabbatical Sessions, and Inventure expeditions. Pilgrimages to Jerusalem, Mecca, Camino de Santiago (France and Spain), Mount Kailash (Tibet), and Shikoku (Japan) to something more homegrown and local.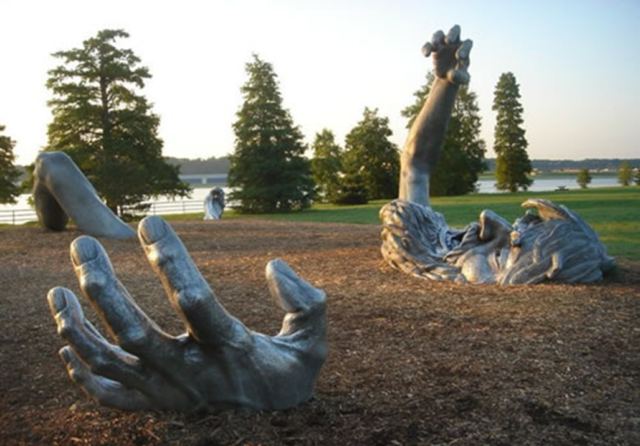 Take the Traps Test
We all fall into traps in life. Sometimes we're not even aware of it, and we can't get out of traps we don't know we're in. Evaluate yourself with our Traps Test.
Some of my favorite adventures over the years have included:
backpacking through Europe
studying abroad for a year in London in graduate school
camping and climbing a pair of "fourteeners" (mountains rising to 14,000 feet above sea level) in the Colorado Rockies with friends
sailing on an overnight felucca boat down the Nile with my brother
performing live music at gigs, bars, and coffeehouses
trying to learn how to surf in Puerto Escondido, Mexico, spotting a great surfer on the same beach, asking him if he knew anyone around who could give me surfing lessons, and then getting a personal surfing lesson from him and learning that he was an international surfing competitor
joining school plays and musicals despite having no background in theater
bridge-jumping with a friend at his college
canoeing and swimming in a Puerto Rican bay among bioluminescent plankton
cliff-diving at an Adirondack lake
working at a tech startup that became a scale-up, with all its highs and lows
taking a self-generated sabbatical after leaving that startup so I could take my life back
getting married
becoming a father
moving to Sweden, getting out of my bubble and learning a new culture, language, and worldview (and then moving back to Colorado)
These are some of my fondest memories, but I also see that there have been long chapters in my life in which adventure has been absent.
Thankfully, I've been inspired by adventurous friends and colleagues. One friend talked his way onto a naval submarine off the coast of South America so he could hitch a ride down the coastline.
Another favorite of mine: an entrepreneur we interviewed for LIFE Entrepreneurs who retreats to his own "secret office":
"Each year, I try to take twenty-five work-week days and spend them hiking, biking, or on the water some place. It's like having your own secret office with the world's best views. These aren't bank holidays or the days between Christmas and New Year's. They're mid-week days right in the heart of the year when everyone else is at their desk. My best creative thinking is on these days. The places I go are inspiring, and exercise tends to calm my mind and help me see the big picture. Following these days, I try to resist the urge to catch up on emails at night. Instead I'll write or think about what occupied my mind that day."
-Max Israel
If you struggle with jumping on the adventure bandwagon, consider this unconventional motivator:
Contemplate your death.
This ancient practice from the Stoics (memento mori: "Remember that you must die") and other traditions can help put our lives in perspective while also highlighting their flaws, sparking urgency to grab hold of our lives while we have them.
"Remembering that I'll be dead soon is the most important tool I've ever encountered to help me make the big choices in life. Almost everything—all external expectations, all pride, all fear of embarrassment or failure—these things just fall away in the face of death, leaving only what is truly important."
-Steve Jobs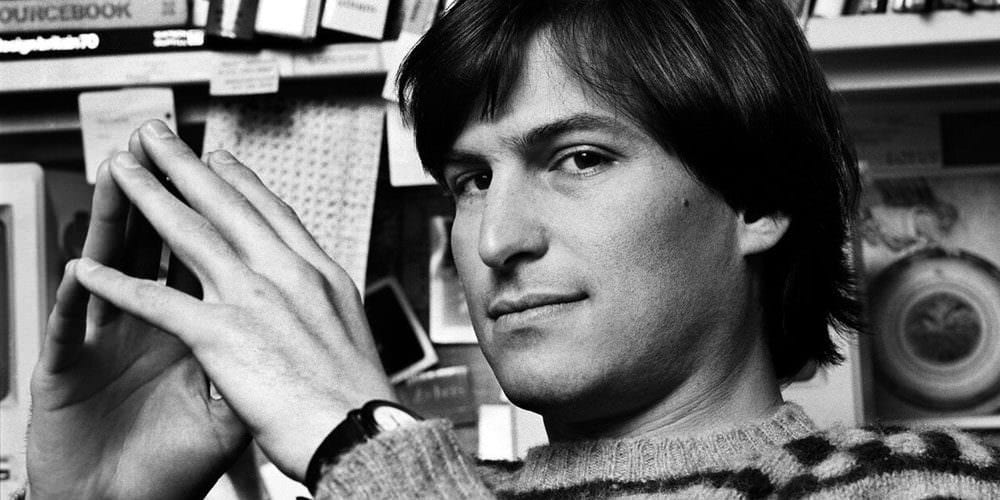 The most important adventure of all is the one that's most hidden: everyday life.
Sometimes in the hustle and bustle of daily activity, it's easy to lose sight of the grand adventure that is life itself. The miracle that we're here, wandering on a planet hurtling through the cosmos, all part of a wondrous, incomprehensible whole.
How can it all possibly be? What will happen next, in our lives and the world? Why are we here? What will we choose to do with our unknown number of days, and who with, and to what end? A grand adventure, indeed, and the most precious of gifts.
Traps that Keep Us from Having Adventures
There are many pathways into adventure, from the mundane and simple to the morbid and sublime. But let's not kid ourselves and pretend that it's always easy, given our circumstances and obligations.
Too often, we fall into the common traps of living, many of which make adventure feel out of reach. Some of the traps:
The traps are tricky. They sneak up on us, sometimes capturing us for years. But they're not insurmountable.
We just need something worthy of our efforts to break free. Something like the sweet thrill of adventure and the lasting glow it brings. Here's to more adventure in life.
Do you have enough adventure in your life? 
What can you do, starting today, to invite more adventure into your life and work?
Tools for You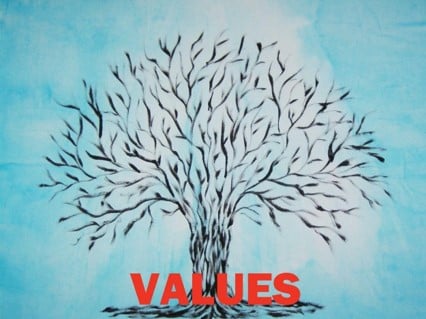 Personal Values Exercise
Complete this exercise to identify your personal values. It will help you develop self-awareness, including clarity about what's most important to you in life and work, and serve as a safe harbor for you to return to when things are tough.
Related Articles
Postscript: Quotations on Adventure in Life
"It is remarkable how easily and insensibly we fall into a particular route, and make a beaten-track for ourselves." -Henry David Thoreau
"During the first period of a man's life the greatest danger is: not to take the risk." -Soren Kierkegaard
"We need the sweet pain of anticipation to tell us we are really alive." -Albert Camus
"Cover the earth before it covers you." -Dagobert Runes
"Security is mostly a superstition. It does not exist in nature, nor do the children of men as a whole experience it. Avoiding danger is no safer in the long run than outright exposure. Life is either a daring adventure or nothing at all." -Helen Keller
"Man cannot discover new oceans unless he has the courage to lose sight of the shore." -Andre Gide
"To dare is to lose one's footing momentarily. To not dare is to lose oneself." -Soren Kierkegaard
"Only those who dare to fail miserably can achieve greatly." -Robert Kennedy
"Jobs fill your pockets, but adventures fill your soul." -Jaime Lyn
"Adventure may hurt you, but monotony will kill you." -Marcus Purvis
"Life shrinks or expands in proportion to one's courage." -Anais Nin
"Above all, life entrepreneurship is an adventure." -Warren Bennis
"Broad, wholesome, charitable views of men and things cannot be acquired by vegetating in one little corner of the earth all one's lifetime." -Mark Twain

"When you see someone putting on his Big Boots, you can be pretty sure that an Adventure is going to happen." -Winnie the Pooh

"So many people live within unhappy circumstances and yet will not take the initiative to change their situation because they are conditioned to a life of security, conformity, and conservation, all of which may appear to give one peace of mind, but in reality nothing is more damaging to the adventurous spirit within a man than a secure future. The very basic core of a man's living spirit is his passion for adventure." -Jon Krakauer, Into the Wild
Bonus: Inspiring Adventure Classics
Many of us cherish the classic adventure stories from literature and film that inspire our dreams and ambitions. Some of my favorites:
The Lord of the Rings
J. R. R. Tolkien took us on an epic ring quest. Starting in the Shire, the hobbits Frodo, Sam, Merry, and Pippin band together with other wily characters like Gandalf, Aragorn, Legolas, Gimli, Arwen, Galadriel, Boromir, and others to take on Sauron, Saruman, the Orcs, Trolls, and more hideous creatures and wizards and try to destroy the Ring in Mount Doom, thereby saving the world. It's a classic tale of courage and good versus evil, wrapped in a brilliant adventure.
"It's a dangerous business, Frodo, going out your door. You step onto the road, and if you don't keep your feet, there's no knowing where you might be swept off to."
-Bilbo Baggins, a character in J. R.R. Tolkien, The Lord of the Rings: The Fellowship of the Ring
The Odyssey
In this epic poem by Homer, Odysseus struggles to endure the wrath of the gods, smite mystical creatures, and survive daunting threats—from a cyclops and witch to a sea storm and the alluring Sirens—in a decade-long struggle to return home to his wife, Penelope.
"A man who has been through bitter experiences and travelled far enjoys even his sufferings after a time."
-Homer, The Odyssey
Into the Wild
This book by Jon Krakauer recounts the spirited adventures of Christopher McCandless (a.k.a., "Alexander Supertramp"), a young man disillusioned by the conventions of civilized life in suburban Virginia and its soul-sapping monotony. He gave up his possessions, donated his college fund to charity, and embarked on a brand-new path, traveling westward across the country, abandoning his car after a flash flood, and then hitchhiking to the Stampede Trail in Alaska, where he set off alone in the snow with only ten pounds of rice, a camera, a rifle, ammunition, and some reading.
"I now walk into the wild."
-Jon Krakauer, Into the Wild
Harry Potter
J. K. Rowling's fantasy novels tell the story of Harry Potter, a young wizard touched by fate, and his friends and allies Hermione Granger, Ron Weasley, Albus Dumbledore, and Hagrid. Their escapades at the Hogwarts School of Witchcraft and Wizardry place Harry in harrowing battles against Lord Voldemort, the dark wizard.
"Let us step into the night and pursue that flighty temptress, adventure."
–J. K. Rowling 
Shackleton
Sir Ernest Henry Shackleton was an explorer who led three expeditions to the Antarctic in the 1900s. During the Nimrod expedition, he and his crew made the largest advance toward the South Pole in history. After subsequently losing the race to the South Pole to Roald Amundsen, Shackleton focused on crossing Antarctica from sea to sea via the South Pole. During this expedition, its ship, Endurance, became trapped in ice and was gradually crushed. The crew camped on the sea ice and then launched lifeboats and traveled an incredible distance to reach Elephant Island and then South Georgia Island.
"Men wanted for hazardous journey. Small wages. Bitter cold. Long months of complete darkness. Constant danger. Safe return doubtful. Honor and recognition in case of success."
-newspaper ad placed by Sir Ernest Shackleton to recruit a crew for his Antarctic expedition
++++++++++++++++++
Bonus: Gregg's Curated Music Playlist for Your Next Adventure
"8 Miles from a Paved Road," Edwin McCain
"America," Simon and Garfunkel
"Beautiful Day," U2
"Can't You See," The Marshall Tucker Band
"Drift Away," Dobie Gray
"Fast Car," Tracy Chapman
"Free," Jackopierce
'Hit the Road Jack' by Ray Charles
"Into the Mystic," Van Morrison
"I Want to Get Lost with You," Stereophonics
"My Time," Jackopierce
"On the Road Again," Willie Nelson
"Peaceful, Easy Feeling," The Eagles
"Ramblin' Man," Allman Brothers Band
"Roam," The B-52's
"Route 66," Chuck Berry
"Runnin' Down a Dream," by Tom Petty
"Running on Empty," Jackson Browne
"Seven Bridges Road," The Eagles
"Shotgun Rider," Tim McGraw
"Southern Cross," Crosby, Stills, and Nash
"Take It Easy," The Eagles (or the original Jackson Browne version)
"The Mountains Win Again," Blues Traveler
"Vineyard," Jackopierce
"Where the Streets Have No Name," U2
What are your favorite adventure or road-tripping songs?
Contact me here to send me suggestions for this list.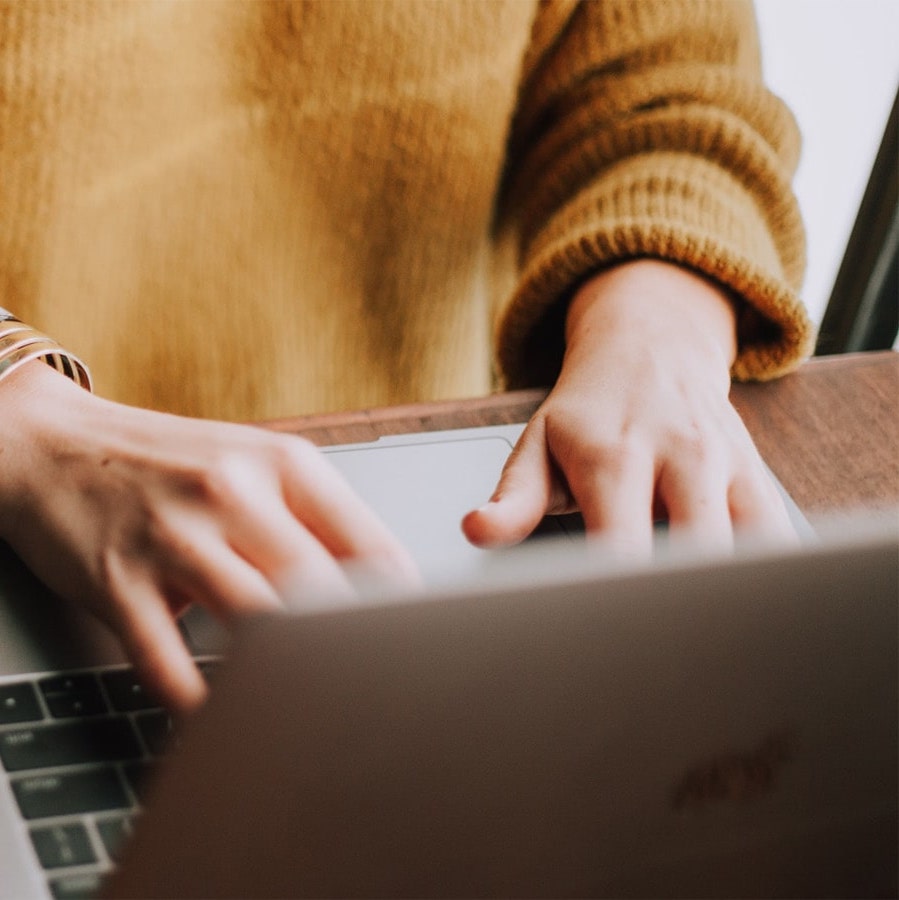 Gregg Vanourek's Newsletter
Join our community. Sign up now and get Gregg Vanourek's monthly inspirations (new articles, opportunities, and resources). Welcome!
++++++++++++++++++++++++++++++
Gregg Vanourek is a writer, teacher, TEDx speaker, and coach on leadership and personal development. He is co-author of three books, including LIFE Entrepreneurs: Ordinary People Creating Extraordinary Lives (a manifesto for integrating our life and work with purpose, passion, and contribution) and Triple Crown Leadership: Building Excellent, Ethical, and Enduring Organizations (a winner of the International Book Awards). Check out his Best Articles or get his monthly newsletter. If you found value in this article, please forward it to a friend. Every little bit helps!