Many of us are always "on" these days, running from task to task. Never-ending demands. Frenetic pace. We fill every available moment with activity or scrolling through our digital feeds.
Young hustlers making it happen. Working parents managing the household. Climbing the corporate ladder or growing our small business or nonprofit.  Perpetual busyness.
It feels heavy always going at this pace. We get exhausted.
The problem: We don't have enough margin in our lives.
It's not common to talk and think in terms of margin in our lives. But it's needed now more than ever. A margin is the border between things, like the margin on a page. Filling every page up to the max just gets overwhelming.
The Consequences of Not Having Margin
The consequences of not having margin are severe: lower quality of life, less happiness and fulfillment, and lower performance at work over time.
"If I was to sum up the single biggest problem of senior leadership in the Information Age, it's a lack of reflection. Solitude allows you to reflect while others are reacting. We need solitude to refocus on prospective decision-making, rather than just reacting to problems as they arise." –General James Mattis, former U.S. Secretary of Defense and four-star Marine Corps General
It can damage to our health and relationships—and our soul. It can lead to burnout and a sense of emptiness. It takes time away from the things we enjoy, such as hobbies or time with friends. It prevents us from exercising enough. It induces us to stress-eat, binge-watch, or skimp on sleep.
The Benefits of Margin
Having margin gives us room to breathe, to reflect and renew. To "sharpen the saw," as author Stephen R. Covey wrote. With margin we can rise up and view things with perspective. We can reactivate our creativity and wisdom.
When we have breathing room, we can start to see where we're going wrong—where we're shooting ourselves in the foot with dysfunctional behaviors. We begin to see the possibilities for change.
Without margin, we keep our heads down and keep ploughing forward, stuck in the same traps and not even admitting it to ourselves. Sometimes we're too busy and distracted to notice.
What to do with the margin we carve out in our lives? With it, we can:
reflect on what's important
assess how things are going
see if there's a gap between the life we have and the life we want
consider new ideas for closing that gap
experience mindful living in the present, without fretting about the past or worrying about the future
Why Is This So Hard?
It sounds simple enough, but it's not an easy feat in today's world of dizzying distractions and cunning algorithms designed to hijack our attention with chemical manipulations in our brains. At bottom, they're not giving us a better life but an escape from it.
"It's a social-validation feedback loop. Exactly the kind of thing that a hacker like myself would come up with, because you're exploiting a vulnerability in human psychology." –Sean Parker, first president of Facebook and co-founder of Napster
The evidence is alarming. Average daily digital content consumption (including time spent on social media, news sites, and streaming) is now just under seven hours (six hours and 59 minutes), according to a recent Forbes report.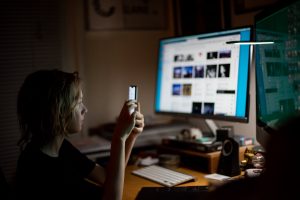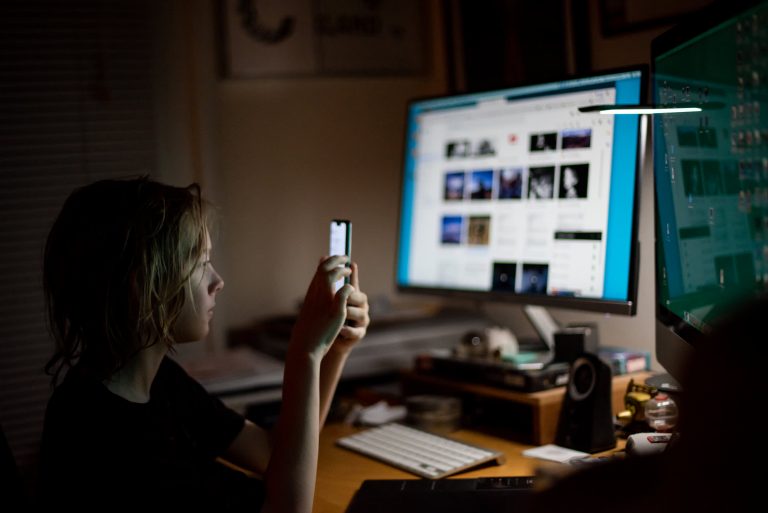 This can lead to what psychologist Mihaly Csikszentmihalyi calls "psychic entropy," a condition of inner disorder in the mind, often including a chaotic mental review of things that impairs our effectiveness. He writes that it "involves seeing more to do than one can actually accomplish."
It's especially difficult if we're trying to please everyone and not learning to set boundaries and say no—a big challenge for some people. In turn, this leads to us becoming overcommitted and falling into a death spiral of too much anxiety without the mental and emotional fortitude to deal with it and too much work volume without enough deep work to handle it.
"Slow down and remember this: Most things make no difference. Being busy is a form of mental laziness—lazy thinking and indiscriminate action." –Tim Ferriss
For some, a compulsion to achieve, win, or achieve recognition or status prevents us from carving out enough margin in our lives. This can lead to workaholism, a state of addiction to work in which we can't switch it off or stop thinking about it. Another factor is being overly optimistic about what can get done by when—wearing "rose-colored glasses," as they say.
What to Do about It
How to get more margin in our life? It helps to acknowledge the problem first, perhaps flowing from an assessment of how we're spending our time and determining the areas in which it's not time well spent. (Yes, there are apps for that.)
Perhaps most importantly, we must get clear on what's important to us, starting with our values (what we value most in life—and the behaviors that manifest those things), purpose  (our reason for being, or what infuses our life with meaning and significance), and aspirations for our life and work. Modern movements like essentialism and minimalism can help us avoid the trappings of overconsumption and overscheduling while distilling things to the essential few that enrich our lives.
It's essential to establish clear and challenging criteria for what to say "yes" to and to get better at saying "no" to many things that come across the transom in our lives. As author Greg McKeown advises, "If it isn't a clear yes, then it's a clear no."
Next, we need to build renewal into our days, giving us a sense of serenity instead of that precarious state of anxiety from the cumulative effects of overwork, stress, poor sleep, and not taking caring of ourselves or connecting enough with others. There are limits to our energy. We need good habits of rest and renewal.
"In life itself, there is a time to seek inner peace, a time to rid oneself of tension and anxiety. The moment comes when the striving must let up, when wisdom says, 'Be quiet.' You'll be surprised how the world keeps on revolving without your pushing it. And you'll be surprised how much stronger you are the next time you decide to push." –John W. Gardner
Even better if we can find "sanctuary" in our lives—places and practices of peace that restore our hearts. Places of quiet and tranquility. Beyond the striving, beyond the chase, beyond the willfulness, there's an acceptance, a yielding, a comfort with the present moment and a willingness to see things for what they are and ride with the flow of life. It's the serenity beyond the stress and struggle.
It helps to schedule margin into our lives: put it on our calendar and protect it. We must regain control of all the things that eat into margin, such as email or Slack, meetings, smartphones, interruptions, and messy workspaces. We need to get better at anticipating and preventing distractions, thereby creating the conditions for focus, flow, and deep work.
We should also look for smaller things we can do—quick and easy hacks that help us preserve margin. In his book, Indistractable, Nir Eyal, recommends the "ten-minute rule": waiting ten minutes before giving in to an urge to check our phone as a pacification device.
Reflection Questions
Do you have enough margin in your life?
How is lack of margin harming your wellbeing, relationships, or work?
What steps will you take, starting today, to reclaim your life and the margin it requires?
————————————-
Postscript: Inspirations to Help You Build More Margin
"I love a broad margin to my life." -Henry David Thoreau
Margin is "time to make room for change." -Jeff Sapadafora, author and coach
"What do we want more of in life?… It's not accomplishments. It's not popularity. It's moments when we feel like we are enough. More presence. More clarity. More insight. More truth. More stillness." -Ryan Holiday, Stillness Is the Key
"Human beings have always employed an enormous amount of clever devices for running away from themselves, and the modern world is particularly rich in such stratagems. We can keep ourselves busy, fill our lives with so many diversions, stuff our heads with so much knowledge, involve ourselves with so many people and cover so much ground that we never have time to probe the fearful and wonderful world within. More often than not we don't want to know ourselves, don't want to depend on ourselves, don't want to live with ourselves. By middle life, most of us are accomplished fugitives from ourselves." -John W. Gardner, Self-Renewal
"Take rest; a field that has rested gives a bountiful crop." -Ovid
"All profound things, and emotions of things are preceded and attended by Silence…. Silence is the general consecreation of the universe." -Herman Melville
"We should not hurry, we should not be impatient, but we should confidently obey the eternal rhythm." -Nikos Kazantzakis, Zorba the Greek
Books that Will Help Change Your Life with More Margin
More Articles in this Series on the Common Traps of Living
++++++++++++++++++++++++++++
Gregg Vanourek is a writer, teacher, speaker, and facilitator on life design and leadership. Gregg is co-author of three books, including LIFE Entrepreneurs (a manifesto for integrating our life and work with purpose and passion) and Triple Crown Leadership: Building Excellent, Ethical, and Enduring Organizations (a winner of the International Book Awards). Check out Gregg's manifesto on how to avoid the Common Traps of Living or his TEDx talk on "LIFE Entrepreneurship and Discover Mode." Twitter: @gvanourek