Article Summary: 
Self-awareness is critical in our life, work, and relationships, but many of us struggle with it. How to develop self-awareness.
+++
To be self-aware is to have a good understanding of ourselves, including conscious knowledge of our feelings, motives, and desires. Self-awareness (also known as self-knowledge) involves having a clear, accurate, and deep understanding of our emotions, values, strengths, and weaknesses. It also involves having a realistic view of ourselves, including a good and true sense of how we're coming across to others.
In her book, Insight: The Surprising Truth About How Others See Us, How We See Ourselves, and Why the Answers Matter More Than We Think, organizational psychologist Dr. Tasha Eurich defines self-awareness as "the ability to see ourselves clearly to understand who we are, how others see us, and how we fit into the world around us." She calls it the "meta-skill of the 21st century." It may be an important skill in this century, but we've known about the importance of self-awareness for millennia.
"Know thyself."
-inscribed on the temple wall at Delphi, 6th century BCE
According to researchers, there are two types:
Internal (or private) self-awareness is about how clearly we see ourselves and whether we notice and reflect on our own internal state.
External (or public) self-awareness is about being aware of how we appear to others.
Self-Awareness and Emotional Intelligence
Self-awareness is closely associated with emotional intelligence (EQ). Pioneering psychologist Daniel Goleman considers self-awareness one of the four domains of emotional intelligence (along with self-management, social awareness, and relationship management)—and emphasizes that it's the foundation for the other three.
According to Goleman, self-awareness involves certain personal competences, including:
Accurate self-assessment: knowing our strengths and weaknesses
Emotional self-awareness: reading our own emotions and recognizing their impact
Self-confidence: having a good sense of our capabilities and self-worth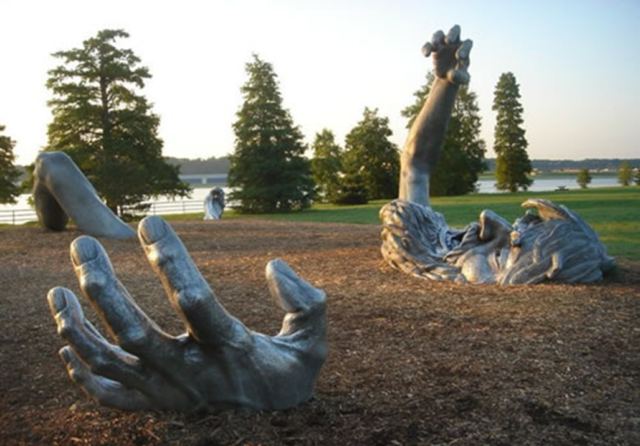 Take the Traps Test
We all fall into traps in life. Sometimes we're not even aware of it, and we can't get out of traps we don't know we're in. Evaluate yourself with our Traps Test.
The Consequences of Lacking Self-Awareness
When we lack self-awareness, we have blind spots that get us into trouble, and we don't know the underlying reasons for our actions. As a result, we're likely to keep making the same mistakes, and we'll be less likely to take responsibility for them, damaging our credibility.
Think of the compulsive talkers who don't let others get a word in during conversations, unaware that people find it off-putting because it shows a lack of interest in others. Consider the frequent criticizers who spend so much time judging others instead of addressing their own issues.
Think of the people who keep bringing up politics out of the blue and saying things that hurt or offend the people around them without realizing it. Consider the people who speak loudly in public places, unaware that they're disturbing everyone around them.
Think about the reserved introvert who unintentionally comes across as aloof or uninterested. Note the chronic complainer who never asks others how they're doing. Consider the perpetual dreamers who never get around to the things they need to do to get started.
We're all flawed—and prone to self-deception—so we should approach these cases with empathy and grace. But in many cases, a little self-awareness would go a long way toward helping people get out of their own way.
"Knowledge of the self is the mother of all knowledge. So it is incumbent on me to know my self, to know it completely, to know its minutiae, its characteristics, its subtleties, and its very atoms."
-Khalil Gibran, Lebanese writer and poet
20 Benefits of Developing Self-Awareness
The good news is that we can develop self-awareness, even if we're low on it (as many are). Having a high level of self-awareness can help us in many ways. For example, it can:
help us see our blind spots for the first time—or see them more clearly
improve our decision-making
help us communicate more effectively
increase our confidence
help us manage stress
enhance our sense of personal control
help us develop our social intelligence and relational awareness, in the process improving our relationships
help us avoid wearing a mask or creating a persona that lacks authenticity
increase our happiness and fulfillment
help us recognize the ruts we've fallen into
help us use more of our potential
enhance our influence
facilitate higher job satisfaction
improve our ethical behavior, making us less likely to lie, cheat, or steal
help us avoid looking to others too much for what we should do
help us find good work that's a good fit for us—and know what work we should avoid
help us understand what makes us come alive and what drains us
help us discover our purpose and what feels meaningful
help us answer the question of what we should do with our lives based on what we're good at and how we can best add value to others
help us connect with our dreams, including a vision of our ideal self, in the process invoking our energy and excitement for life
Developing our self-awareness is a necessary step in honoring our nature and becoming who we want to be instead of conforming to the desires of others. It's also a necessary step in developing self-acceptance and self-compassion. Developing self-awareness also helps illuminate our "shadow side"—the parts of our personality that we don't want to admit—which is a necessary part of human development.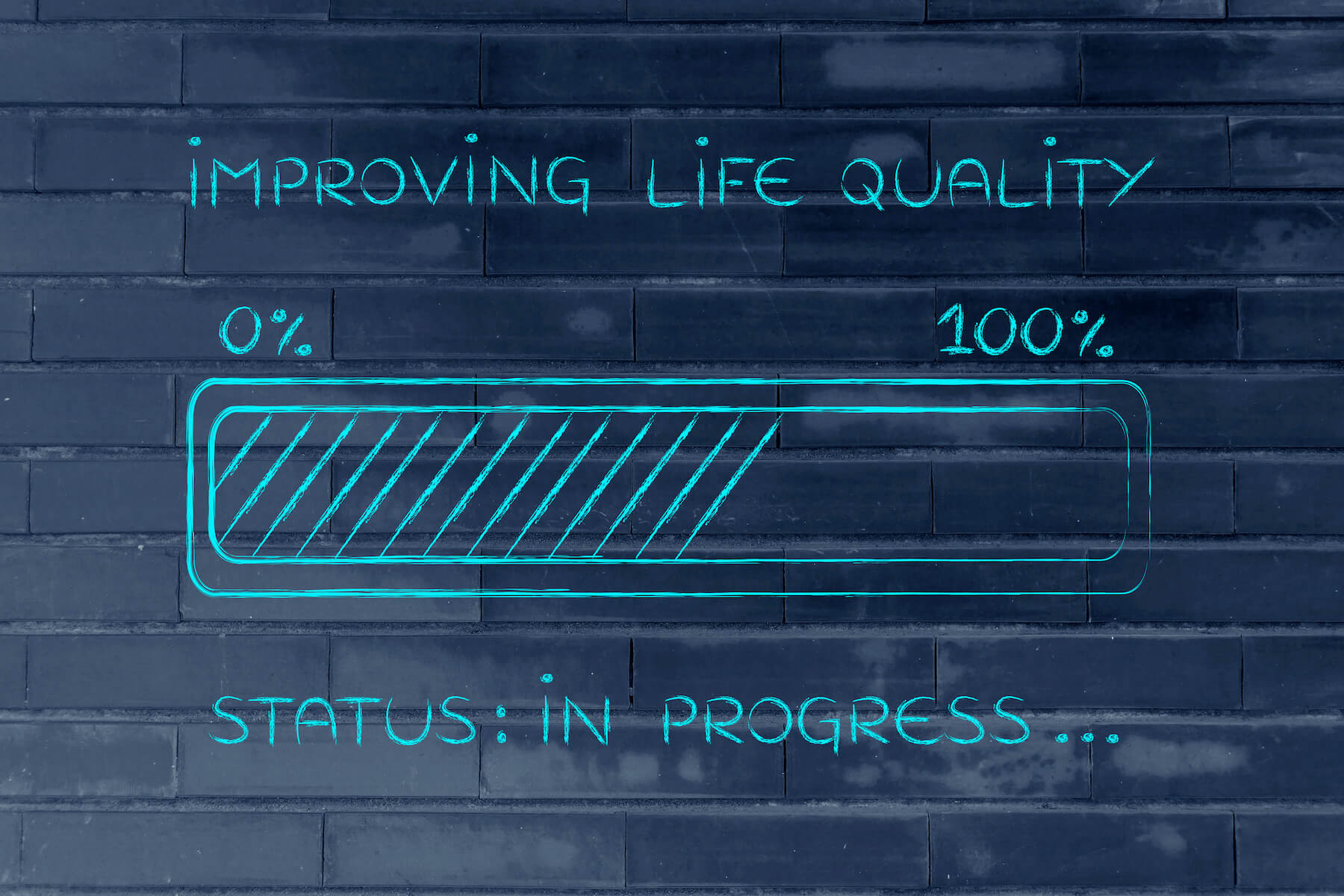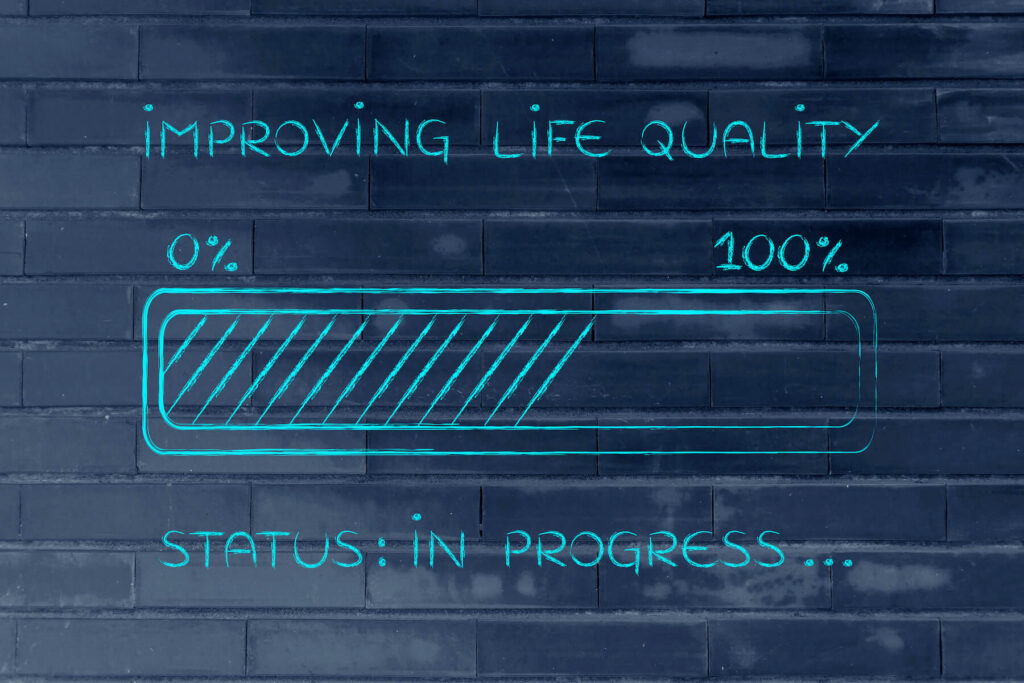 Quality of Life Assessment
Evaluate your quality of life in ten key areas by taking our assessment. Discover your strongest areas, and the areas that need work, then act accordingly.
Why Self-Awareness Can Be So Hard
Organizational psychologist Dr. Tasha Eurich and her colleagues researched self-awareness via multiple investigations with nearly 5,000 participants. She describes their results as follows:
"…even though most people believe they are self-aware, self-awareness is a truly rare quality:
We estimate that only 10-15% of the people we studied actually fit the criteria."
Why is this so hard? Several reasons.
We're subject to all sorts of influences from our family and friends, and from our culture, that cause us to question who we are and pull us away from it. We're confused by the cultural influences that don't align with our own values. Sometimes, we end up defaulting to the values given to us by our parents, peers, or culture (e.g., values related to money or success) and rarely take the time for self-inquiry—or to consider the downsides of those values and whether there may be better alternatives.
It's hard to admit our weaknesses and face them. Being self-aware often hurts, so we tend to avoid it. This is the work of our fragile ego in defense mode.
We're used to hiding tender parts of ourselves when we don't feel safe admitting or revealing who we really are. We fear harsh judgment by ourselves or others.
We're too busy or overscheduled, so we don't take time for reflection and introspection.
We tend to default to emotion-driven interpretations of events and encounters instead of pausing to reflect on our inner state and how we may have contributed to things.
We're accustomed to leaping right into action instead of having the patience and humility to inquire into the deeper reasons for things and our self-sabotaging patterns.
We feel uncomfortable with the cognitive dissonance between the messiness of reality and our perfectionistic tendencies. It's too painful to look at our shortcomings, so we remain in denial.
How to Develop Self-Awareness
Clearly, developing self-awareness is difficult, for many reasons. But given all its powerful benefits, it's worth our focused and ongoing attention.
So, how to develop self-awareness? Before answering that, we're wise to ask: Awareness of what, exactly? What does self-awareness include? Ideally, it includes our life story, purpose, values, vision, strengths, passions, emotions, motivations, needs, desires, successes, curiosities, weaknesses, shadow sides, traps, vulnerabilities, and blind spots.
Given that, here are things we can do to facilitate greater self-awareness:
Develop a propensity for frequent self-reflection (1), including taking time to reflect on meetings or other encounters and their emotional wake. Also, pay attention to what we love and long for, and what makes us come alive. This requires a commitment to self-inquiry and an intentional discovery process (what I call "discover mode"), including listening to our inner voice.
"Listen to your life. See it for the fathomless mystery that it is."
-Frederick Buechner, Presbyterian minister, theologian, and writer
Seek input and guidance from family, friends, mentors, and coaches. Ask for honest feedback, including about our weaknesses and blind spots. At work, this should include "360-degree reviews."
Convene a small group to facilitate deep conversations about meaningful things in members' lives. Make sure the conversation includes self-reflection with input from the group, so participants have a chance to consider new insights in a safe environment and search for patterns.
"…inner work, though it's a deeply personal matter, is not necessarily a private matter:
inner work can be helped along by community."
-Parker Palmer, Let Your Life Speak
Try using the Johari Window. It's a framework that helps us identify what's known to ourselves (or not) and what's known to others about us (or not). See the image below.
For many of us, we don't let many people see our true selves (limiting what shows up in the upper left "Arena" quadrant). Also, we may have several blind spots—things that are known by others about us that we're not aware of (in the upper right quadrant). Consider writing down ten words that describe yourself (your main characteristics) and then having one or more people who know you well do the same for you. Then, compare the lists to see the extent of overlap on the different lists. One goal of this work is to get us to show more about ourselves to others, in the process shrinking how much of ourselves we hide or that remains unknown to others.
Journal intentionally, since it can help us reflect on our feelings and experiences, sometimes uncovering insights or patterns.
Take time for renewal and sanctuary, including daily restorative activities (e.g., gardening or yoga) and places or practices of peace that help us recenter our hearts. Without time for renewal and sanctuary, we'll be too scattered and frazzled to maintain self-awareness.
Take assessments that facilitate our self-awareness and personal growth. Examples include:
Conclusion
Self-awareness is sometimes painful—like when we discover hard truths about how others see us or first learn about major blind spots. Still, it's well worth it. Without self-awareness, we're likely to fall into several traps—and perhaps remain in them unknowingly, blind to our unhappy predicament.
Developing self-awareness can help facilitate real growth and development—and sometimes breakthroughs. We can only grow and develop when we have the courage to admit the traps we're in and acknowledge our shadow side.
As we commit or recommit to developing our self-awareness, we're wise to consider where many people get it wrong and trip up. Here are three final cautions about this process of becoming more self-aware:
First, self-awareness isn't only about introspection and talk. The real value comes when we take action in the world based on a high level of self-awareness, such as when we build our life and work around our strengths and find viable workarounds for our weaknesses and blind spots, like asking for help from people who are strong in those areas.
"Do you want to know who you are? Don't ask. Act! Action will delineate and define you."
-Thomas Jefferson, former U.S. president
Second, self-awareness isn't only about the self. It's also about the self in the larger context of our lives, including our family, friends, community, work, convictions, and commitments. As Quaker teacher Douglas Steere wisely noted, the ancient question "Who am I?" inevitably leads to the question "Whose am I?"
Third, our identities aren't fixed. We're multifaceted and dynamic, so our self-awareness needs to keep up with the changes in our inner and outer lives. New challenges and changes will continue—both imposed on us and chosen by us—giving us opportunities for more depth and insight in our quest to know ourselves so we can live more fully and freely.
Reflection Questions
How well do you know yourself, and how can you be sure?
Do you keep falling into old traps and patterns that hold you back, indicating that you may have some blind spots?
Are you asking for feedback regularly and truly being open to it?
Tools for You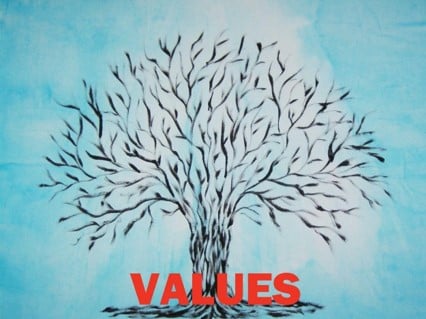 Personal Values Exercise
Complete this exercise to identify your personal values. It will help you develop self-awareness, including clarity about what's most important to you in life and work, and serve as a safe harbor for you to return to when things are tough.
Related Articles
Tasha Eurich, "What Self-Awareness Really Is (And How to Cultivate It)," Harvard Business Review, January 4, 2018
"How can man know himself? It is a dark, mysterious business…. It is also an agonizing, hazardous undertaking thus to dig into oneself, to climb down toughly and directly into the tunnels of one's being…. Let the young soul survey its own life with a view of the following question: 'What have you truly loved thus far? What has ever uplifted your soul, what has dominated and delighted it at the same time?' Assemble these revered objects in a row before you and perhaps they will reveal a law by their nature and their order: the fundamental law of your very self. Compare these objects, see how they complement, enlarge, outdo, transfigure one another; how they form a ladder on whose steps you have been climbing up to yourself so far…."
-Friedrich Nietzsche, German philosopher
Related Books and Videos
Parker Palmer, Let Your Life Speak: Listening for the Voice of Vocation
Tasha Eurich, Insight: The Surprising Truth about How Others See Us, How We See Ourselves, and Why the Answers Matter More than We Think
William L. Sparks, "The Power of Self-Awareness," TEDxAsheville
Tasha Eurich, "Increase Your Self-Awareness with One Simple Fix," TEDxMileHigh
Postscript: Inspirations on Self-Awareness
"Knowing others is intelligence; knowing yourself is true wisdom." -Lao Tzu, ancient Chinese philosopher
"Know, first, who you are, and then adorn yourself accordingly." -Epictetus, ancient Greek Stoic philosopher
"Full wise is he that can himself know." -Chaucer, 14th century British storyteller
"If a man does not know himself, how should he know his functions and his powers?" -Michel de Montaigne, 16th century French Renaissance philosopher and writer
"Self-knowledge is best learned, not by contemplation, but by action. Strive to do your duty and you will soon discover of what stuff you are made." -Johann Wolfgang von Goethe, German writer, poet, scientist, and statesman
"The purpose of life seems to be to acquaint man with himself." -Ralph Waldo Emerson, 19th century American essayist
"…the world's wisdom traditions offer a valuable secret. They teach that the unsettled mind comes about through one thing only: losing sight of who we really are…. The answer lies in finding out who you really are—a conscious agent who can choose, at any time, to live from the level of the true self." -Deepak Chopra, spiritual teacher and author
"When I discover who I am, I'll be free." -Ralph Ellison, Invisible Man
"Most folks go through most days on automatic pilot and don't reflect upon it. When you say, 'Why did I do that? What was that in service to inside of me? What old button, or issue, or agenda did that hit in me? When have I been here before?' these are questions that begin to open up the mechanism working within each of us. And through that, you gain some greater sense of self-awareness. And with that, the potential for a great sense of freedom in how you live your life." -James Hollis, quoted in Oliver Burkeman, Four Thousand Weeks: Time Management for Mortals
"The deepest vocational question is not 'What ought I to do with my life?' It is the more elemental and demanding 'Who am I? What is my nature?'" -Parker Palmer, Let Your Life Speak
"To be aware of a single shortcoming within oneself is more useful than to be aware of a thousand in somebody else." -Tenzin Gyatso, 14th Dalai Lama
"Vocation does not come from willfulness. It comes from listening. I must listen to my life and try to understand what it is truly about—quite apart from what I would like it to be about—or my life will never represent anything real in the world, no matter how earnest my intentions…. Before I can tell my life what I want to do with it, I must listen to my life telling me who I am. I must listen for the truths and values at the heart of my own identity, not the standards by which I must live—but the standards by which I cannot help but live if I am living my own life." -Parker Palmer, Let Your Life Speak: Listening for the Voice of Vocation
(1) Caution: introspection is helpful but can sometimes lead us astray, especially when we use it to ask the wrong questions. Based on data from her research on the most self-aware people, organizational psychologist Tasha Eurich recommends asking ourselves "what" instead of "why" questions to improve the value of our introspection. The "why" questions (e.g., "Why do I feel so bad?"), she notes, often concern unconscious thoughts, feelings, and motives, and our instincts about them are often wrong. What's more, those "why" questions tend to invite negative thought patterns, including rumination. Better questions, she proposes, are "what" questions: "What are the situations that make me feel bad? What do they have in common? What are the patterns?" Those "what" questions are more likely to lead to productive insights. (Source: Tasha Eurich, "What Self-Awareness Really Is (And How to Cultivate It)," Harvard Business Review, January 4, 2018.)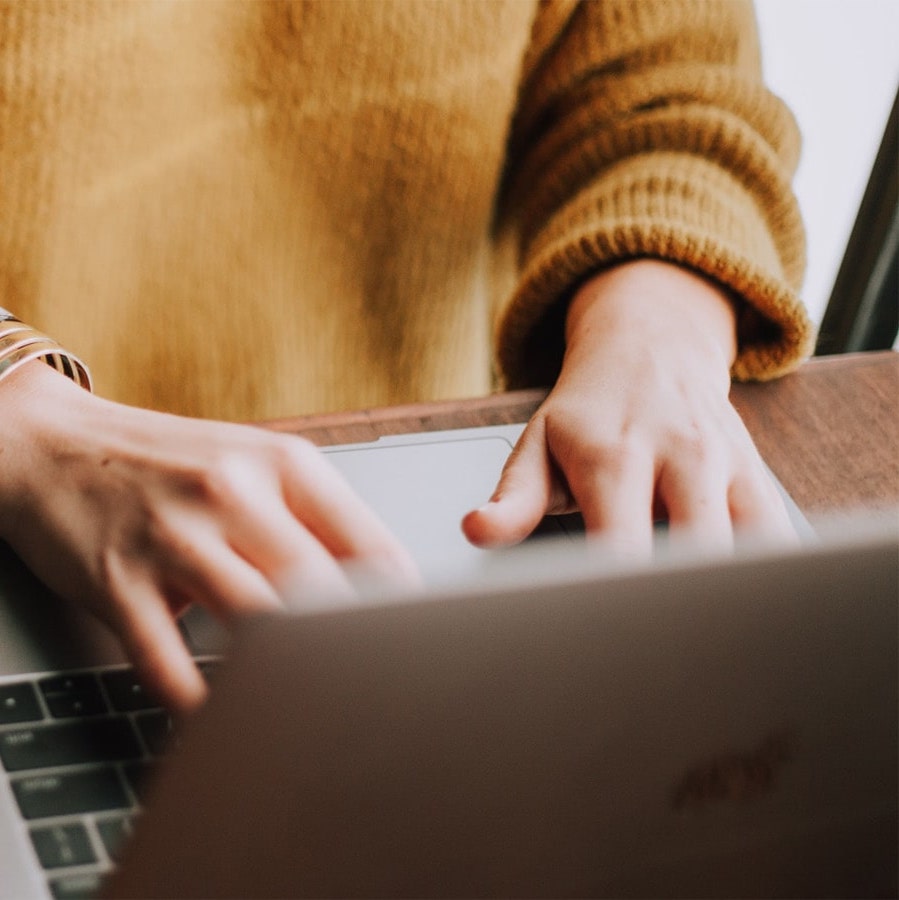 Gregg Vanourek's Newsletter
Join our community. Sign up now and get Gregg Vanourek's monthly inspirations (new articles, opportunities, and resources). Welcome!
++++++++++++++++++++++++++++++
Gregg Vanourek is a writer, teacher, TEDx speaker, and coach on leadership and personal development. He is co-author of three books, including LIFE Entrepreneurs: Ordinary People Creating Extraordinary Lives (a manifesto for integrating our life and work with purpose, passion, and contribution) and Triple Crown Leadership: Building Excellent, Ethical, and Enduring Organizations (a winner of the International Book Awards). Check out his Best Articles or get his monthly newsletter. If you found value in this article, please forward it to a friend. Every little bit helps!