Good nutrition, exercise, and sleep are three key drivers of our health and wellness.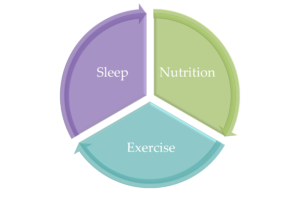 No surprise there, but that doesn't mean we've got them covered. In this article, we focus on great sleep for health, wellness, and great work. (We covered nutrition and exercise in previous articles.) Sleep is the "sleeper" of the three—often overlooked but hugely important. I used to focus mostly on exercise and nutrition but have recently come to see how sleep really is the linchpin.
"Sleep is the most underrated health habit."
-Dr. Michael Roizen, chief wellness officer, Wellness Institute, Cleveland Clinic
Many People Struggle with Sleep
Many people struggle with not sleeping well. The National Sleep Foundation reports that about 40 million Americans have a chronic sleep disorder, 62% of U.S. adults have trouble sleeping at least a few nights a week, and 30% of Americans experience insomnia at some point over the course of a year. According to the U.S. Centers for Disease Control and Prevention, fewer than one in four U.S. high school students gets the recommended amount of sleep per night. (1)
Of course, this is a worldwide problem. According to the International Journal of Epidemiology, about 30% of adults report having had "some insomnia problems over the past year"—and about  10% report having chronic insomnia.
The Problem of Not Sleeping Well
There's a reason why sleep deprivation is widely considered to be a form of torture. With poor sleep comes a wide range of risks and side effects. For example, it leads to a higher risk of chronic diseases like diabetes, heart disease, cancer, hypertension, obesity, and depression.
Sleep loss slows our metabolism and triggers food and sugar cravings. (2) It elevates cortisol, a key stress hormone, and scrambles our blood sugar.
Poor sleeps impairs our memory—both short- and long-term—including our ability to consolidate learning during the previous day. It downgrades our mood, negatively affecting our relationships and parenting. And it reduces our productivity.
"When you are tired, you are not yourself. Well, at least not the best version of yourself."
-Shawn Stevenson, Sleep Smarter
Generally, sleep deprivation may facilitate or intensify all sorts of problems, including:
accidents
addictive behaviors
anxiety
appearance issues (e.g., dark circles under our eyes)
appetite surges
attention problems
blood pressure problems
concentration problems
confusion
depression
reduced enthusiasm about positive events
headaches
increased stress hormone levels
immune system suppression
impulsiveness
irritability
lower libido and sexual health in both sexes
memory lapses or loss
motivation drops
obesity
relationship problems
violent behavior
temper tantrums in children (and some adults)
"Without enough sleep, we all become tall two-year-olds."
-JoJo Jensen
According to a study in The Lancet, surgeons who had not slept the previous night took 14% longer to complete a task and made 20% more errors than those who had a full night's sleep.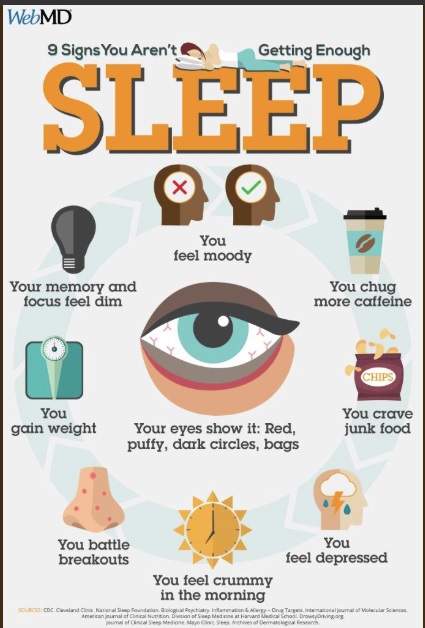 Effects of Poor Sleep on Leaders
For leaders, poor sleep can be an occupational hazard—especially if they work in an organization with a culture of burnout.
Too many leaders brush this aside. "Sleep is for wimps," they say, or "I'll sleep when I'm dead."
"The Western workplace culture… is practically fueled by stress, sleep deprivation, and burnout."
-Arianna Huffington, Thrive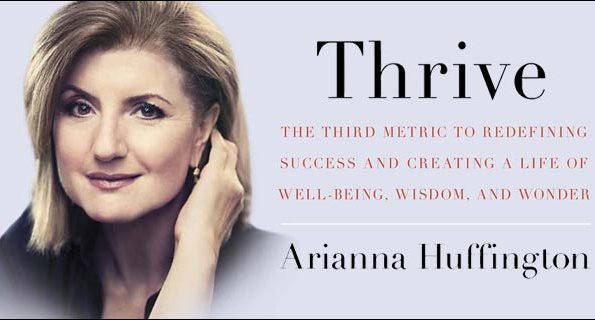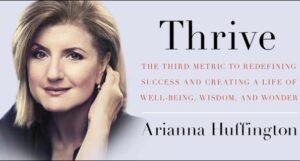 Unfortunately, poor sleep negatively affects skills and capacities that are important for leadership effectiveness, including:
ability to focus
cognitive speed
decision-making capacity
mathematical processing
performance on tasks
In a nutshell, being tired is a terrible state for leading and living. Importantly, sleep deprivation also makes us less ethical, according to researchers, in part by reducing our resistance to pressure. In his book, Sleep Smarter, Shawn Stevenson notes that when we don't sleep, our parietal lobe and prefrontal cortex lose a significant amount of their glucose, impacting our social control and ability to tell the difference between right and wrong.
According to researchers Christopher Barnes, Brian Gunia, and Sunita Sah writing in their Harvard Business Review article, "people who didn't sleep well the previous night can often act unethically, even if they aren't unethical people." In an experimental study, tired participants (after an all-nighter) were given the opportunity to play along with a lie to earn money. The result? Tired participants were more likely to abandon their morals for cash.
Author Ruth Haley Barton, founder of the Transforming Center, distinguishes between what she calls "good tired" and "dangerous tired":
"Dangerous tired is an atmospheric condition of the soul that is volatile and portends the risk of great destruction. It is a chronic inner fatigue accumulating over months (and sometimes years)…. it can actually be masked by excessive activity and compulsive overworking. When we are dangerously tired we feel out of control, compelled to constant activity by inner impulses that we may not even be aware of. For some reason we can't name, we're not able to linger and relax over a cup of coffee. We can't keep from checking voice-mail or e-mail 'just one more time' before we leave the office or before we go to bed at night."
Our state of sleep deprivation impairs our judgment and can bring out the worst in us, causing damage to our health, families, teams, and organizations. (See my article, "The Problem with Tired Leaders.")
"We continue to live by a remarkably durable myth: sleeping one hour less will give us one more hour of productivity. In reality, the research suggests that even small amounts of sleep deprivation take a significant toll on our health, our mood, our cognitive capacity, and our productivity." -Tony Schwartz, "Sleep Is More Important than Food," Harvard Business Review, March 3, 2011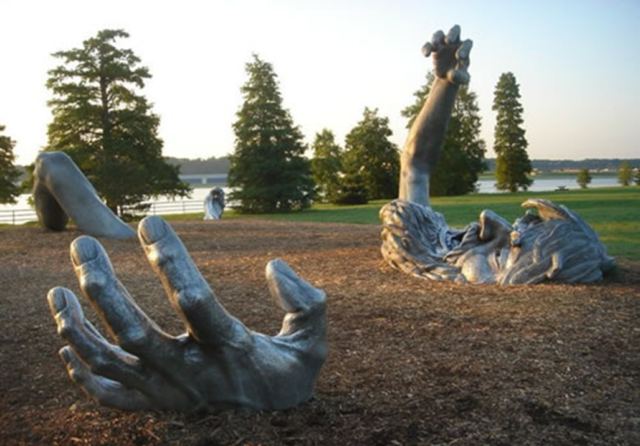 Take the Traps Test
We all fall into traps in life. Sometimes we're not even aware of it, and we can't get out of traps we don't know we're in. Evaluate yourself with our Traps Test.
The Benefits of Great Sleep
By contrast, quality sleep comes with an incredible array of benefits. For example, it has positive effects on:
appearance
bones
cognitive function
disease prevention
emotional regeneration
hormonal balance
immune system function
inflammation (reduction)
longevity
memory
performance
relationships
sexual function, including desire and arousal
skin health
stress resilience
weight loss
"Sleep… will magnify the results you get from your food and movement in the most amazing way if you allow it to…. Sleep is the secret sauce. There isn't one facet of your mental, emotional, or physical performance that's not affected by the quality of your sleep."
-Shawn Stevenson, Sleep Smarter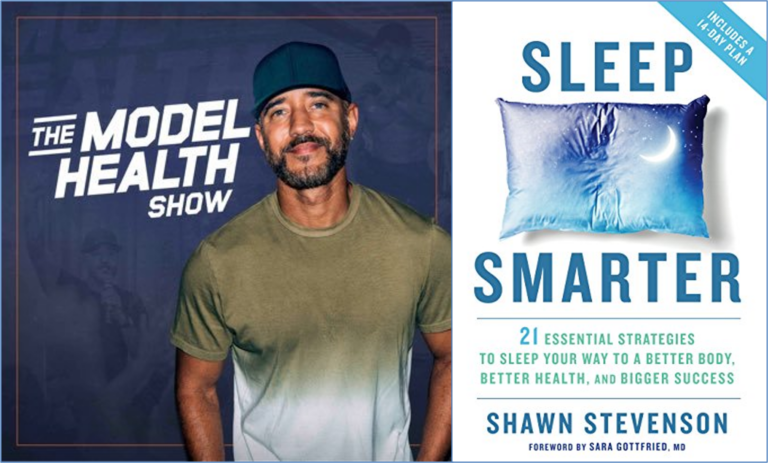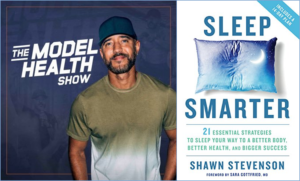 Good sleep is also a driver of athletic performance. It's no secret that top organizations, from the U.S. Olympic Committee to professional sports teams, as well as athletes (including LeBron James, Tom Brady, Kobe Bryant, and Michael Phelps), musicians, and artists, have worked to tap into the amazing power of great sleep. Stanford University researchers tested members of the men's varsity basketball team after increasing the amount of sleep they got and discovered the following:
increased speed (faster sprint times)
improved shooting (9% improvement in free-throw and three-point shooting)
faster reaction times
less fatigue
improvement in mood and overall physical wellbeing
According to Cheri Mah, a researcher at the Stanford Sleep Disorders Clinic, "What these findings suggest is that these athletes were operating at a sub-optimal level" before their sleep time was extended. "They'd accumulated a sleep debt…. It's not that they couldn't function… but that they might not have been at their full potential."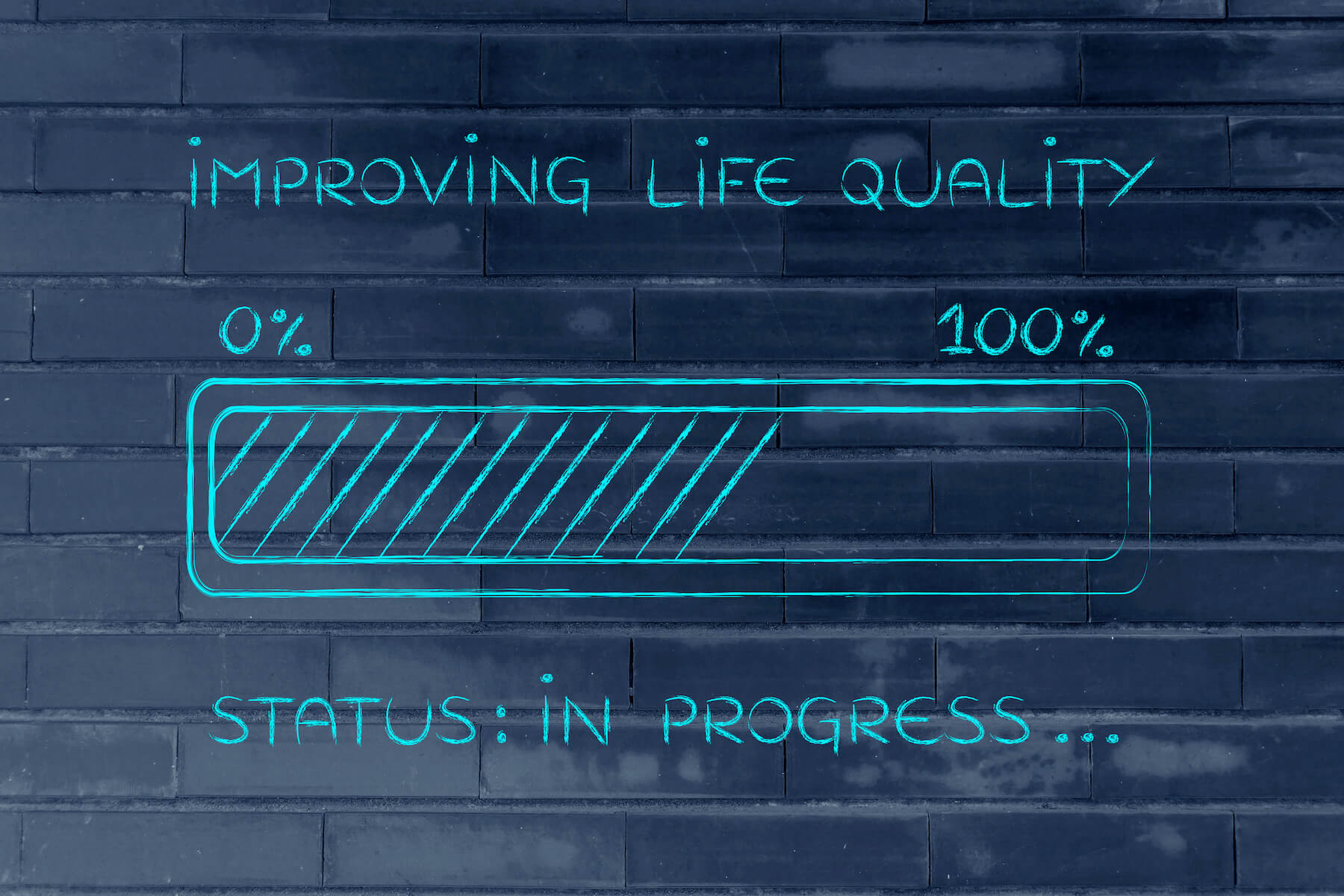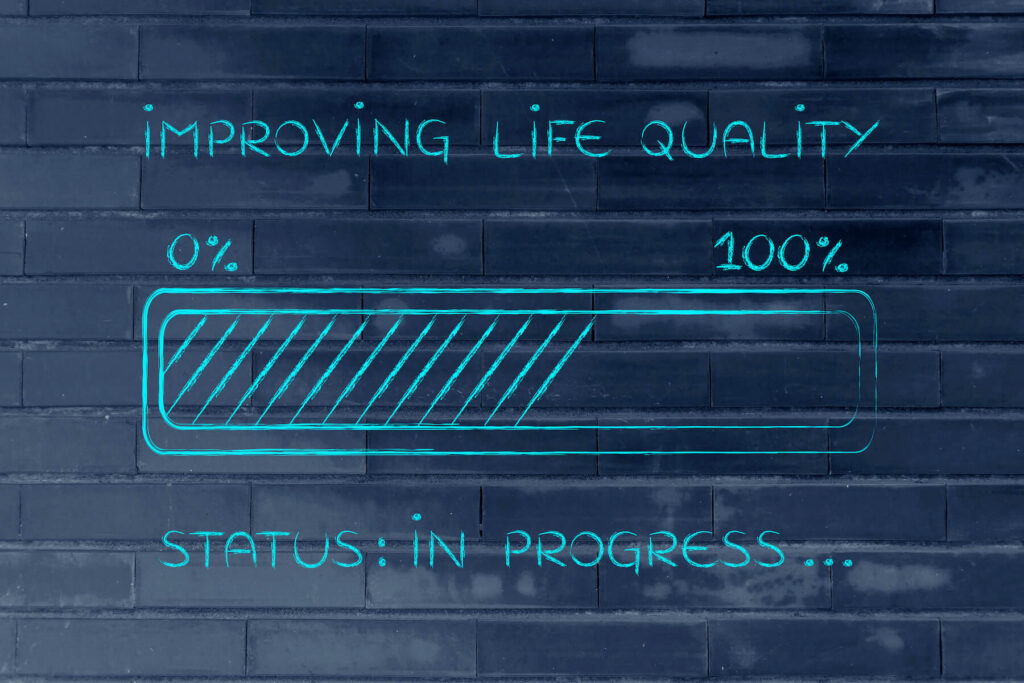 Quality of Life Assessment
Evaluate your quality of life in ten key areas by taking our assessment. Discover your strongest areas, and the areas that need work, then act accordingly.
Top Strategies for Getting Great Sleep
So how should we go about it? Here are top strategies for getting great sleep:
Make sleep a priority, since it affects everything we do so profoundly. Turn the good sleep practices below into rituals and habits. Reject a "grind culture" at your office or a mentality of toughing out late nights.
Get enough sleep, consistently. Most adults need between 7 and 9 hours of sleep per night. (1) Find out what works best for you by learning to listen to your body. If in doubt, start by increasing sleep by just 30 minutes for a few days and see how it feels—or take a short nap (20-30 minutes) during the day, if possible.
Awaken early in the morning. According to researchers, waking early can help reduce negative thoughts and set us up for better quality sleep the next night. Also, "night owls" tend to sleep less overall than early risers, and they're more likely to develop sleep disorders.
Get adequate sunlight during the day—including some sunlight as early as possible after waking up. Our sleep cycle depends in part on the amount of sunlight we get. Not getting enough sunlight can disrupt our circadian timing system.
Get adequate exercise. When we sleep, our body releases many beneficial hormones and does the repair work necessary for us to benefit from our workouts. The relationship between sleep and exercise is powerful—and bidirectional. Getting good exercise—including strength training two or three times a week—helps us sleep better, and getting good sleep helps us exercise and perform better. Morning workouts are ideal for the best sleep, so be sure to move in the morning even if you do your main workout in the afternoon. When we exercise early in the day, it gets us in a good cortisol cycle. Meanwhile, exercising too late in the evening raises our temperature, which can make it harder to fall asleep.
Limit screen time, especially before bed. According to researchers, using electronic devices before bed can negatively affect our alertness and our circadian clock. Shawn Stevenson notes that eliminating screen time at night is "likely the number one thing you can do to improve your sleep quality immediately." If we shut off all screens at least 90 minutes before bedtime, we help our bodies normalize our natural melatonin and cortisol levels. Little things like blue light blockers and "Do Not Disturb" phone settings can go a long way.
Manage caffeine intake and set a caffeine curfew. Caffeine is a powerful stimulant that excites our nervous system, and it causes our adrenal glands to produce adrenaline and cortisol, both of which work against our sleep. If taken in excess, caffeine can make us jittery and can cause insomnia. It has a "half-life" of between five to eight hours. Avoid energy drinks because they provide excessive amounts of caffeine (e.g., 80-300mg) and use natural sources (e.g., green and black tea or coffee) instead. According to many experts, most people need a caffeine curfew of 2:00 p.m. (3)
Calm our inner chatter. Many people have difficulty falling asleep because their mental wheels won't stop spinning. Many struggle with overthinking, rumination, and worrying. Simple calming or relaxation techniques can go a long way. For example, try deep breathing or meditation, or listen to calming apps (e.g., the Calm app), stories, or audiobooks.
"A ruffled mind makes a restless pillow." -Charlotte Bronte, English novelist
Create a sleep sanctuary—a cozy place that your mind and body associate with rest and sleep. That begins with a comfortable bed with a quality mattress, sheets, pillows, and blankets. Set it up for peace, quiet, and comfort.
Create a relaxing bedtime ritual. Start winding down 30 to 45 minutes before bed. Do something relaxing, like listening to light music or reading a book (ideally, fiction, poetry, or something spiritual—and not something that will generate stressful thoughts about work).
"A bedtime ritual teaches the brain to become familiar with sleep times and wake times.
It programs the brain and internal body clock to get used to a set routine."
-Jessica Alexander, National Bed Federation
Maintain a regular bedtime. Keeping a consistent sleep schedule (both going to bed and arising in the morning—even on weekends) can dramatically improve our sleep quality because our body gets into a good sleep rhythm.
Set an eating and snacking curfew well before bedtime. It's best to give our bodies at least 90 minutes to digest food before bedtime—and even better with more time.
Avoid or reduce alcohol consumption. Alcohol can significantly disrupt our REM sleep and prevent our brain and body from fully rejuvenating. When we do consume alcohol, it's best to stop at least three hours before bedtime.
Remove devices from the bedroom. According to a 2023 Reviews.org survey of 1,000 Americans, 60% sleep with their phone by their sides (e.g., nightstand) at night, and many check alerts and notifications in the middle of the night, seriously disrupting their sleep. Watching television before bed also disrupts our sleep cycle.
Make sure it's dark when we sleep. Light sources can disrupt our sleep patterns significantly by throwing our biological clock out of whack. We sleep better when it's dark enough that we can't see our hand in front of our face. Blackout curtains are a good investment.
Maintain a cool temperature in the bedroom—ideally, between 60-68 degrees Fahrenheit, or 16-20 degrees Celsius.
Use technology to measure sleep duration and quality (e.g., sleep tracking devices), and make adjustments accordingly.
What to Do If You're Having Trouble Falling Asleep
If you're having trouble falling asleep, get up out of bed after a while and go do something relaxing (without a screen), instead of just lying there and getting frustrated. If there's a lot on your mind, such as unfinished projects or ideas about how to address a problem, write it down. That way, you can avoid having your working memory churning on it. (A caution: Don't try to suppress unwanted thoughts because that only makes it worse. Consider scheduling worry time in the afternoon and writing down worries and stressors so they're captured on paper—leaving no need for your mind to keep spinning on them. See my article, "What to Do About Overthinking, Rumination, and Worrying."
Other recommended practices:
Think of three things you're grateful for about your day while lying in bed.
Count backward from 100 to zero as slowly as possible.
Check with your doctor for underlying sleep conditions (e.g., sleep apnea) if the problem persists.
When needed, take natural, herbal supplements (e.g., nighttime tea with chamomile)—and don't go straight to sleeping pills or melatonin. (4)
Conclusion
In the end, sleep is pivotal to everything we do. It affects everything. If "sitting is the new smoking," as they way, then sleep is the new cool. So hit that pillow without guilt and enjoy the experience of life when we feel rested, fresh, calm, energized, and ready for the day. Our lives are too important to spend them in a foggy state of fatigue.
Wishing you well with it!
–Gregg
Tools for You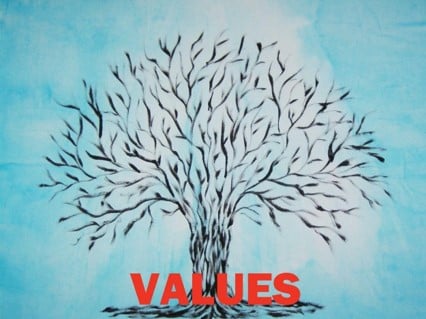 Personal Values Exercise
Complete this exercise to identify your personal values. It will help you develop self-awareness, including clarity about what's most important to you in life and work, and serve as a safe harbor for you to return to when things are tough.
Related Articles
Tony Schwartz, "Sleep Is More Important than Food," Harvard Business Review, March 3, 2011
Related Resources
Books:
Shawn Stevenson, Sleep Smarter (Rodale, 2016)
Arianna Huffington, Thrive (Harmony Books, 2014)
Podcasts:
"Model Health Show" (Shawn Stevenson)
"Feel Better, Live More" (Dr. Rangan Chatterjee)
Postscript: Inspirations on Sleep
"Sleep is a necessary part of life, though most of us scrape by with as little as possible. Most physicians and public health officials ignore it as a cornerstone of optimal health…. It turns out that sleep can make or break your ability to lose weight, age slowly, prevent cancer, and perform at a high level." -Dr. Sara Gottfried, physician-scientist
"Sleep is the golden chain that ties health and our bodies together." -Thomas Dekker, English dramatist
"A good laugh and a long sleep are the best cures in the doctor's book." -Irish proverb
"Never waste any time you can spend sleeping." -Frank H. Knight, economist
"The best bridge between despair and hope is a good night's sleep." -E. Joseph Cossman, inventor, entrepreneur, and author
"When you're sleep deprived at work, it's much easier to simply go along with unethical suggestions from your boss because resistance takes effort and you're already worn down." -David Welsh, a University of Washington professor
"With too little sleep, people do things that no CEO in his or her right mind would allow." -Dr. Charles Czeisler, Professor of Sleep Medicine, Harvard Medical School
"Tired officers are always pessimists." -General George S. Patton, WWII U.S. Army General
"Fatigue makes cowards of us all." -Vince Lombardi, legendary football coach
"Every important mistake I've made in my life, I've made because I was too tired." -Bill Clinton, former U.S. president (famous for getting five hours of sleep a night)
"It is a common experience that a problem difficult at night is resolved in the morning after the committee of sleep has worked on it." -John Steinbeck, writer
References
(1) Most teens should get between eight and ten hours of sleep, according to the National Sleep Foundation. The amount of sleep we need changes throughout our life. Here are guidelines for recommended amounts of sleep by age group:
newborns: 14-17 hours
infants: 12-15 hours
toddlers: 11-14 hours
preschoolers: 10-13 hours
school-aged children: 9-11 hours
teenagers: 8-10 hours
adults: 7-9 hours
(2) Sleep deprivation triggers higher activity in our amygdala, an emotional and reactive part of the brain associated with our motivation to eat. Also, it reduces activity in the more advanced parts of the brain associated with judgment, maintaining social appropriateness, social control, and decision-making.
(3) Those who take too much caffeine are wise to consider reducing it gradually, because it can have withdrawal symptoms, including headaches, nervousness, and fatigue. Few people realize that decaffeinated coffee actually contains some caffeine (e.g., 2 to 15 milligrams), though much less than regular coffee.
(4) Stevenson points out that many experts agree that melatonin supplements can be very effective for some people, but it's a hormone that has a risk of potential problems, including down-regulating our body's natural ability to use melatonin on its own and creating a dependency. Many people turn to sleeping pills prematurely without understanding the causes of their sleep problems (e.g., too much caffeine, irregular schedule, anxiety, depression, chronic stress, physical problems, side effects from other medications, etc.).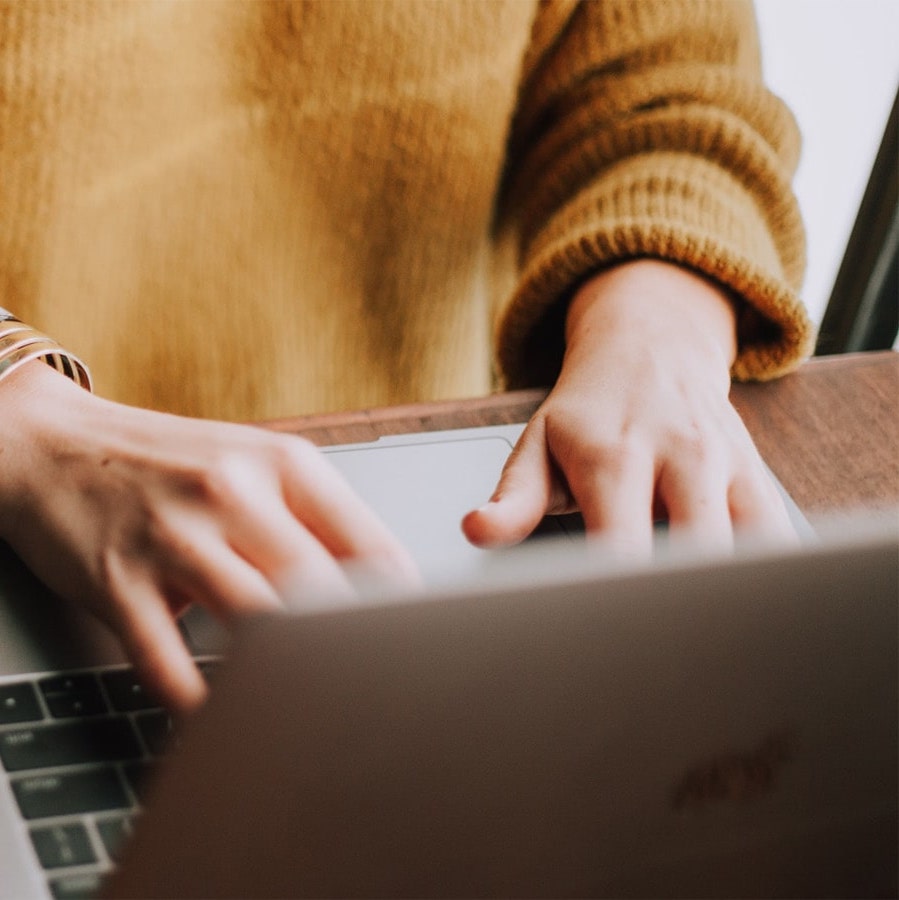 Gregg Vanourek's Newsletter
Join our community. Sign up now and get Gregg Vanourek's monthly inspirations (new articles, opportunities, and resources). Welcome!
++++++++++++++++++++++++++++++
Gregg Vanourek is a writer, teacher, TEDx speaker, and coach on leadership and personal development. He is co-author of three books, including LIFE Entrepreneurs: Ordinary People Creating Extraordinary Lives (a manifesto for integrating our life and work with purpose, passion, and contribution) and Triple Crown Leadership: Building Excellent, Ethical, and Enduring Organizations (a winner of the International Book Awards). Check out his Best Articles or get his monthly newsletter. If you found value in this article, please forward it to a friend. Every little bit helps!