Death. We have a tendency to avoid thinking about it, talking about it, and planning for it.
For many, death is their greatest fear. So much left behind. So many mysteries.
It doesn't help that so many of us are cut off from nature in the modern developed world. We have so many amenities and conveniences and so much sheltering that we rarely encounter the natural phenomenon of death all around us, from the animal and plant kingdoms to the birth and death of galaxies and stars.
Because of our anxieties and fears, we revert to avoidance and denial. It can be a tough and painful topic, especially if we've lost those close to us or faced grave illnesses ourselves or among loved ones. Conceptually, we know death is inevitable. But that doesn't make it easier to face.
Memento Mori
Enter "memento mori" (Latin for "remember that you will die"), an ancient practice of reflecting on our mortality to help us live better. The concept of memento mori has been a recurring theme in various cultures, civilizations, and religions throughout human history. (See the Appendix for a brief history of this concept from civilizations around the world.)
In ancient Rome, acknowledging death as an inescapable reality of human existence was seen as a means of promoting humility and wisdom. The Stoics of ancient Greece and Rome encouraged people to contemplate their mortality, because they believed that doing so would lead to a more virtuous and meaningful life.
This isn't only a curious (if morbid) inheritance from the ancients. It's also an intriguing and important finding from modern science—and a deep conviction of those who have had brushes with mortality. Case in point:
"A review of 18 studies suggests that the prospect of death leads to greater appreciation of life, more rapid formulation of values, more thought about the meaning of life, and stronger social connections. As I have learned from the experience, when you consider how short life can be, you create more meaning in the world."
-Tom Rath, Life's Great Question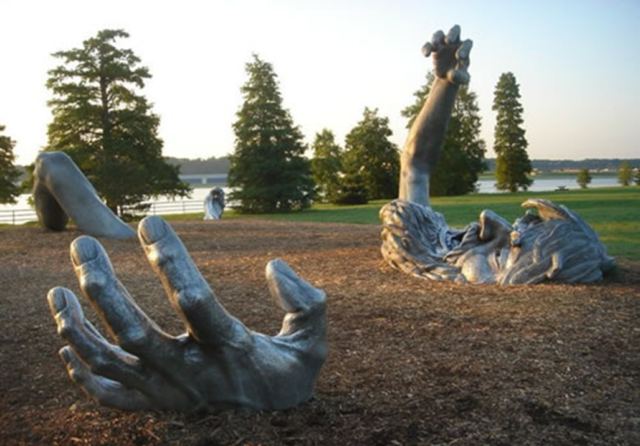 Take the Traps Test
We all fall into traps in life. Sometimes we're not even aware of it, and we can't get out of traps we don't know we're in. Evaluate yourself with our Traps Test.
The Benefits of Reflecting on Our Mortality
Though reflecting on our mortality can be uncomfortable and even painful, it also comes with a slew of potential benefits. Here are the main ones:
Trap Avoidance. Reflecting on death helps us cut through many of the most common traps of living, including avoidance, complacency, conformity, disconnection, drifting, fear, indecision, materialism, postponing, and settling.
"It is the denial of death that is partially responsible for people living empty, purposeless lives; for when you live as if you'll live forever, it becomes too easy to postpone the things you know that you must do."
-Elisabeth Kübler-Ross, Swiss-American psychiatrist
Perspective. In a sense, death is the ultimate purveyor of perspective. It helps us see trivial things for what they are—and face up to the fact that much of what we worry about and consume ourselves with isn't so important after all. Reflecting on death can help us stop fretting about things that are outside our control. And memento mori also reveals how "tempus fugit" ("time flies")—how precious moments and chapters of our lives have come and gone like the current in a river.
Clarity and Focus.The thought of death makes us, in the words of author and educator Parker Palmer, "fierce with reality." It can help us see what's most important in our lives with much greater clarity. And it serves as a powerful focusing agent for us.
"The confronting of death gives the most positive reality to life itself. It makes the individual existence real, absolute, and concrete. Death is the one fact of my life which is not relative but absolute and my awareness of this gives my existence and what I do about each hour an absolute quality."
-Rollo May, existential psychologist
Prioritization. In the face of death, we're able to see what's truly important and what's not—and then act accordingly. For example, if we're preoccupied with material accumulation, we may be forced to reconsider when we pause to recall that "You can't take it with you," as the saying goes.
"Remembering that I'll be dead soon is the most important tool I've ever encountered to help me make the big choices in life. Because almost everything—all external expectations, all pride, all fear of embarrassment or failure—these things just fall away in the face of death, leaving only what is truly important. Remembering that you are going to die is the best way I know to avoid the trap of thinking you have something to lose."
-Steve Jobs, entrepreneur
Inspiration and Motivation. Though some assume that pondering death may be depressing or even debilitating, it can actually be quite the opposite. Recalling that we won't live forever can light a fire under us and get us moving and taking action on the things that matter most.
"There's something coming for all of us. It's called death. Rather than fearing it, it can become one of our greatest counselors. So, if this was the last week of your life, what would you cherish most? How would you live? How would you love? What truth would you tell today?"
-Tony Robbins, author, entrepreneur, and philanthropist
Courage. The perspective of mortality noted above, with its accompanying clarity and motivation, can fill our hearts with courage to start facing our fears and stop them from inhibiting our progress and development.
Appreciation. Reflecting on the inevitability of our death can also help us snap out of the trance of taking the beauty and wonder of life and the universe for granted. It's easy to put our heads down and focus on what's in front of us, but memento mori can help us tune back into the astonishing beauty and majesty of life. It can help us come back to savoring simple pleasures and being thankful for the people and experiences in our lives. And come back to peace and joy.
"…it is only with gratitude that life becomes rich."
-Dietrich Bonhoeffer, German Lutheran pastor, theologian, and anti-Nazi dissident
Mindfulness. In our daily lives, it's easy to descend into anxiety, stress, and distraction. There are a lot of inputs coming at us, so it's harder than ever to remain in the present moment with ease, peace, and equanimity. Remaining cognizant of our mortality can help us remain mindful: fully present, calmly aware and accepting of where we are and what we're doing, and not overly reactive to what's happening around us.
Intentionality and Intentional Living. One of the most powerful benefits of maintaining awareness of our mortality is how it can help us craft our life and work intentionally. No more blind following of others; no more abdication of our quality of life to our overly demanding and underlying giving workplace. The end of passive acceptance and surrender. Time to wake up, take our life back, and design it according to our purpose and values—and with input from our heart, not just our head. In this sense, memento mori leads right into that other famous Latin expression, "carpe diem" ("seize the day").
"Every day, think as you wake up, 'I am fortunate to be alive. I have a precious human life. I am not going to waste it.'"
-Tenzin Gyatso, 14th Dalai Lama
Forgiveness. Reflecting on our coming death can also help us do one of the things we find most difficult: forgive. Such intentional release of resentment and anger can lessen the pain we feel from old wounds, while potentially also releasing others from a yoke. It may lead to greater understanding, empathy, or compassion. Importantly, it doesn't have to mean forgetting or excusing, or reconciling. But it does mean greater peace—and getting in with our life instead of wasting precious time looking back.
"Forgiveness is not the misguided act of condoning irresponsible, hurtful behavior. Nor is it a
superficial turning of the other cheek that leaves us feeling victimized and martyred. Rather it is
the finishing of old business that allows us to experience the present,
free of contamination from the past."
-Dr. Joan Borysenko, Fire in the Soul: A New Psychology of Spiritual Optimism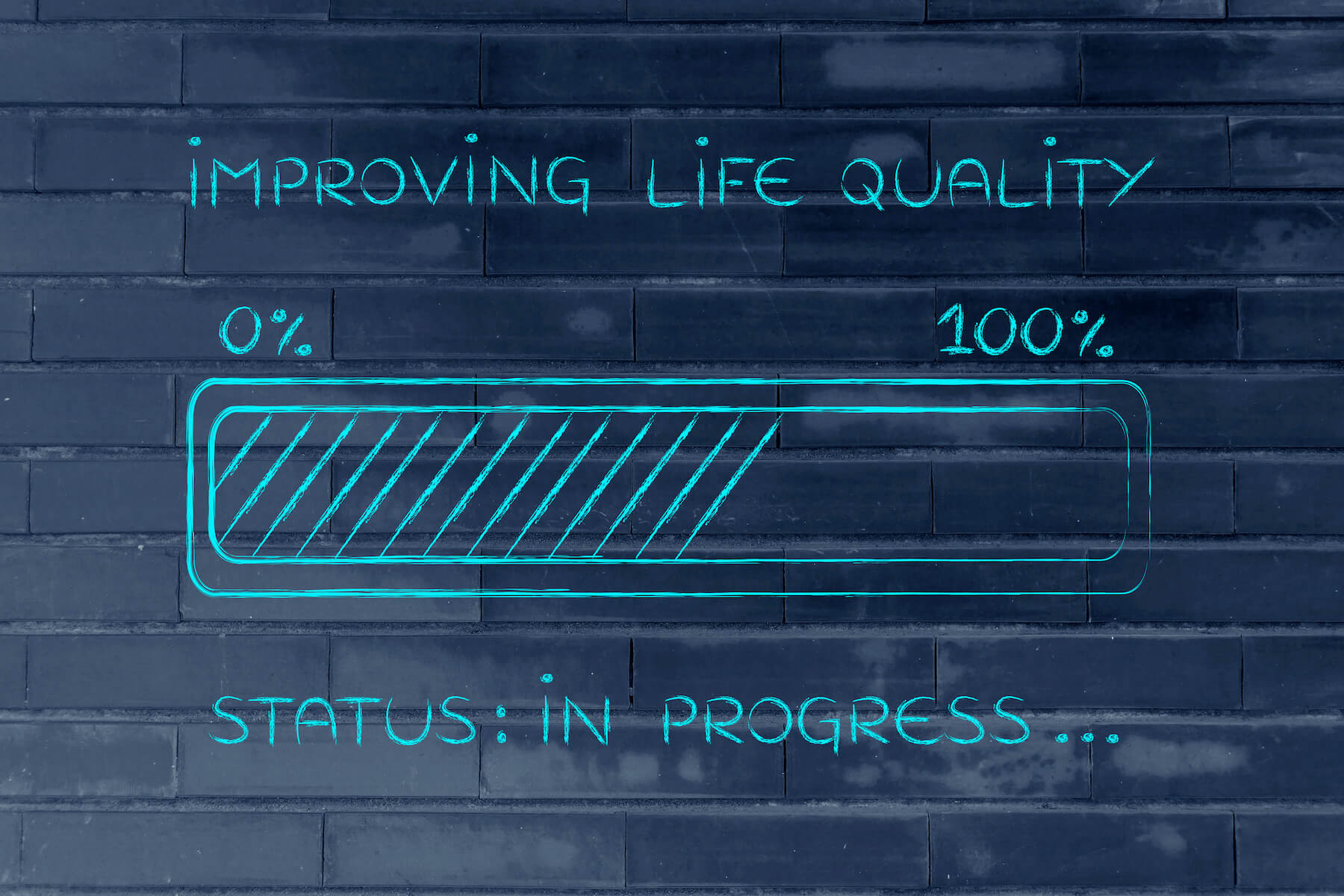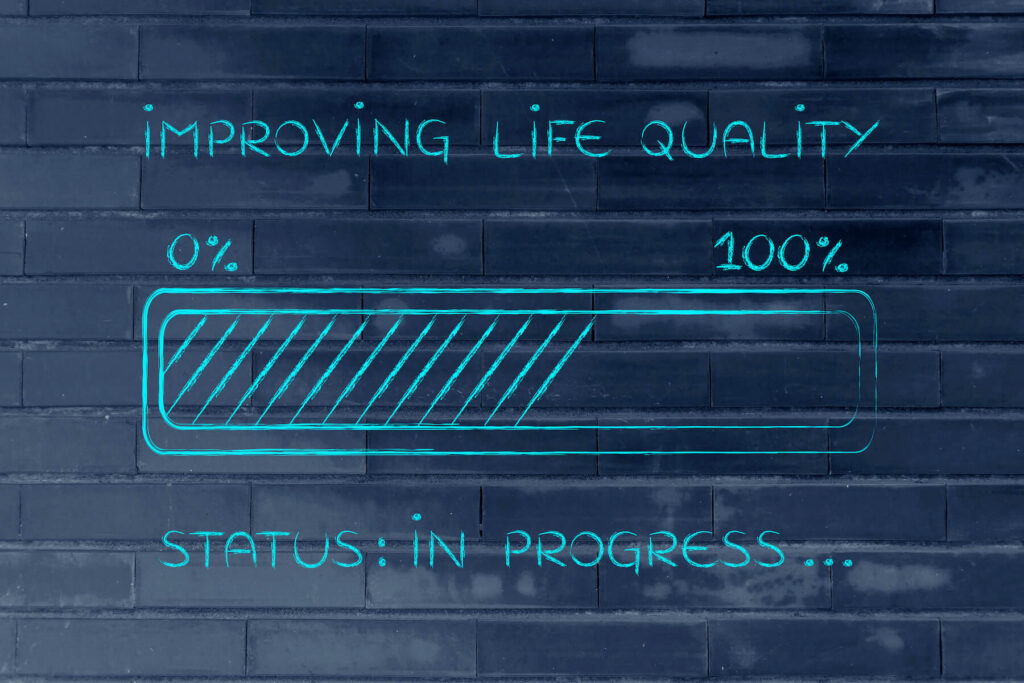 Quality of Life Assessment
Evaluate your quality of life in ten key areas by taking our assessment. Discover your strongest areas, and the areas that need work, then act accordingly.
How It Works: Practical Approaches for Memento Mori
It's one thing to acknowledge all the benefits of remaining mindful of our mortality. It's another thing altogether to get beyond the avoidance, awkwardness, and pain, and actually bring this practice into our lives. So, how to go about it? Here are some suggestions:
Reading. Since this is so foreign to our modern sensibilities, one of the best ways to access the power of memento mori is through reading, including some of the classics and religious or spiritual readings. That can help us dial into this tradition and understand its value. (See below for a list of related books.)
Reminders and mementos. Since our tendency is to avoid thinking about death, it helps to have visual or tactile reminders in our everyday lives. Personally, I like using a memento like a necklace or a medallion that I can wear or carry around, but we can also use Post-It notes on our desk or mirror. Anything that keeps this though present in our lives.
Meditation and prayer. Prayer can not only connect us with a higher power but also help us tune into the finitude of life within the larger context of the divine. And meditation can do the same. (See the section below on Buddhist meditation on death, maranasati.)
Discussions. If we're reluctant to think about it, sometimes it can help to talk about it with family, friends, or small groups. That way, we can help normalize it instead of avoiding it. We can also connect with others around this important topic while also learning about their views about life and death, not to mention more practical matters like making arrangements for funerals, financial and legal matters, and more.
Visits and volunteering. Spend time with people in the later chapters of their lives and with people facing health scares. In many cultures today, there's too little interaction across generations, a big problem because it leaves so much of the hard-earned wisdom of older generations unknown and unshared. There's also a huge problem in many cultures with loneliness. This is aggravated when people avoid spending time with those facing life-threatening conditions or the end of life because it's awkward or they wouldn't know what to say. (1)
"Who takes care of these people when there isn't anybody, when their support system is gone?
Do they fall through the cracks?"
-Inez Russell, founder and CEO, Friends for Life
Religious services. Attend services at a faith-based institution of your choice and be open to how ancient teachings and scriptures may inform our lives today—and the importance of looking at life from a larger perspective.
Graves. Visit the graves of loved ones. By doing that, we can pay our respects and honor their memories, maintaining a relationship with them and listening to what they may have to teach us—albeit silently but often powerfully—about living.
Do you avoid reflecting on your mortality, or do you embrace memento mori as a life-enhancing perspective that can help us live well and focus on what's important?
What will you do differently about this, starting today?
Tools for You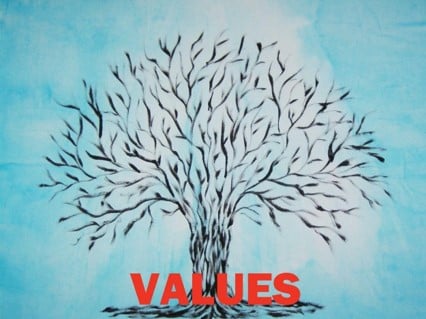 Personal Values Exercise
Complete this exercise to identify your personal values. It will help you develop self-awareness, including clarity about what's most important to you in life and work, and serve as a safe harbor for you to return to when things are tough.
Related Articles
Related Books
Mitch Albom, Tuesdays with Morrie: An Old Man, a Young Man, and Life's Greatest Lesson
Marcus Aurelius, Meditations
Oliver Burkeman, Four Thousand Weeks: Time Management for Mortals
Clayton Christensen, How Will You Measure Your Life?
Parker Palmer, On the Brink of Everything: Grace, Gravity, and Getting Old
Bronnie Ware, The Top Five Regrets of the Dying: A Life Transformed by the Dearly Departing
The sacred texts of your and other religions
Appendix: Reflecting on Death through the Ages
Through the ages, various cultures, religions, and philosophical, artistic, and literary traditions have urged people to reflect on their mortality and what it means for living well. Here's a brief history:
Ancient Egypt
Ancient Egyptians had beliefs and traditions incorporating the concept of mortality and the impermanence of life. For example, they had rituals and customs around mummies (the preservation of dead bodies), tombs, and pyramids. The point of many of these revolved around the importance of preparing for the journey to the next world, acknowledging that life on Earth is temporary and encouraging people to lead a righteous life. Historians point to the Book of the Dead funerary text and ancient Egyptian art depicting scenes of death and judgment. Many Egyptians during that time had a strong belief in living in accordance with Ma'at (the concept of balance, order, and truth), which was seen as a way to ensure a favorable judgment in the afterlife—reinforcing the idea that how we approach this life has consequences for the next.
Hinduism
This religion, practiced by about 1.2 billion people today, addresses the concept of mortality and the impermanence of life. Several aspects of Hinduism emphasize the idea that all living beings will eventually die. With Hinduism, there's a belief in samsara, the cycle of birth, death, and rebirth, and the soul (atman) continues on a journey through various lifetimes until it reaches moksha (liberation from the cycle of rebirth). The Bhagavad Gita, a sacred text, emphasizes the idea that the soul is eternal while the physical body is temporary. Practices like meditation and yoga, closely associated with Hinduism, can help people gain insight into the nature of their existence, including the impermanence of the body and the importance of spiritual growth.
Ancient Rome
In ancient Rome, according to legend, when a victorious general took a victory march in the streets, a servant would follow him and repeat this: "Respice pose te. Hominem te esse memento. Memento mori." ("Look behind. Remember thou art mortal. Remember you will die."). The idea was that this would help the victorious general put things in perspective right at the time when his hubris was bound to trip him up. As noted above, memento mori is also an important precept of Stoicism.
Judaism
Judaism contains teachings and practices that address mortality and the impermanence of life. For example, the Talmud, a central text in Judaism, contains discussions and teachings about the transitory nature of life and the importance of living a righteous and meaningful life. Yom Kippur, the Day of Atonement, includes reflecting on our sins and our mortality. It's a time for Jews to repent and seek forgiveness, acknowledging the need for spiritual renewal. Judaism has funeral and mourning traditions that are symbolic of the impermanence of life. Also, consider the teachings of the Psalms:
"You turn people back to dust, saying, 'Return to dust, you mortals.'… you sweep people away in the sleep of death…. Our days may come to seventy years, or eighty, if our strength endures; yet the best of them are but trouble and sorrow, for they quickly pass, and we fly away…. Teach us to number our days, that we may gain a heart of wisdom."
-excerpts from Psalm 90 NIV
Buddhism
Buddhism, practiced by about 500 million people today, emphasizes the recognition of suffering as part of life and the impermanence of all things. Together, these serve as a means to encourage mindfulness and a deep understanding of our shared human condition. The "Four Noble Truths" (the foundational teaching of Buddhism") begin with the recognition of suffering (dukkha)—including the suffering of birth, aging, sickness, and death. One of the three marks of existence in Buddhism is anicca (impermanence).
A common Buddhist practice is maranasati (meditation on the fact that death can strike at any time). Meditating on or being mindful of death is essential to good living. According to the Buddha, "of all mindfulness meditation, that on death is supreme," presumably because it's so important and powerful. Buddhism also includes funeral and death rituals, including chanting of sutras that emphasize the transient nature of life. In Buddhist art, the Wheel of Life (Bhavacakra) represents the cycle of birth, death, and rebirth. The "Five Remembrances" of Buddhism, which are statements about the nature of life, include the following:
I am sure to become old; I cannot avoid aging.
I am sure to become ill; I cannot avoid illness.
I am sure to die; I cannot avoid death.
I must be separated and parted from all that is dear and beloved to me.
Taoism
Taoism is a philosophical and spiritual tradition from ancient China that drew inspiration from nature, such as the changing of seasons and the cycles of life and death in the natural world. It encouraged people to cultivate a harmonious relationship with the ever-changing world around them. That mean embracing the Tao (often translated as "the Way" but meant to describe the fundamental principle underlying the universe). Living in harmony with the Tao involves accepting the natural cycles of life, including birth and death.
Taoism's most famous concept is "yin and yang," the dualistic nature of reality, which notes that life and death are two sides of the same coin. (Without death, there can be no life, and vice versa.) The concept of Wu Wei (translated as "non-action" or "effortless action") suggests that we should go with the flow of life and avoid unnecessary resistance, including resistance to death.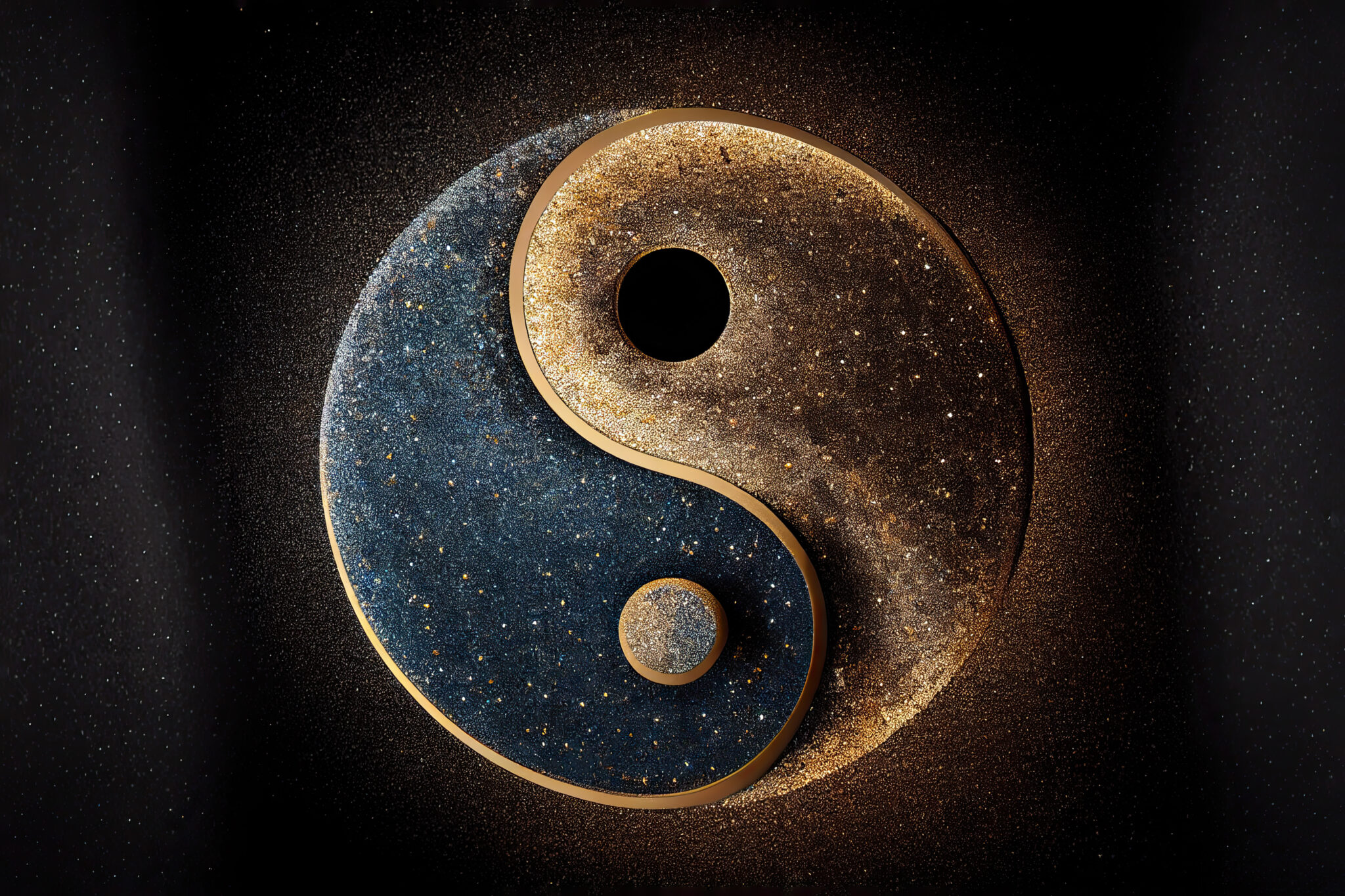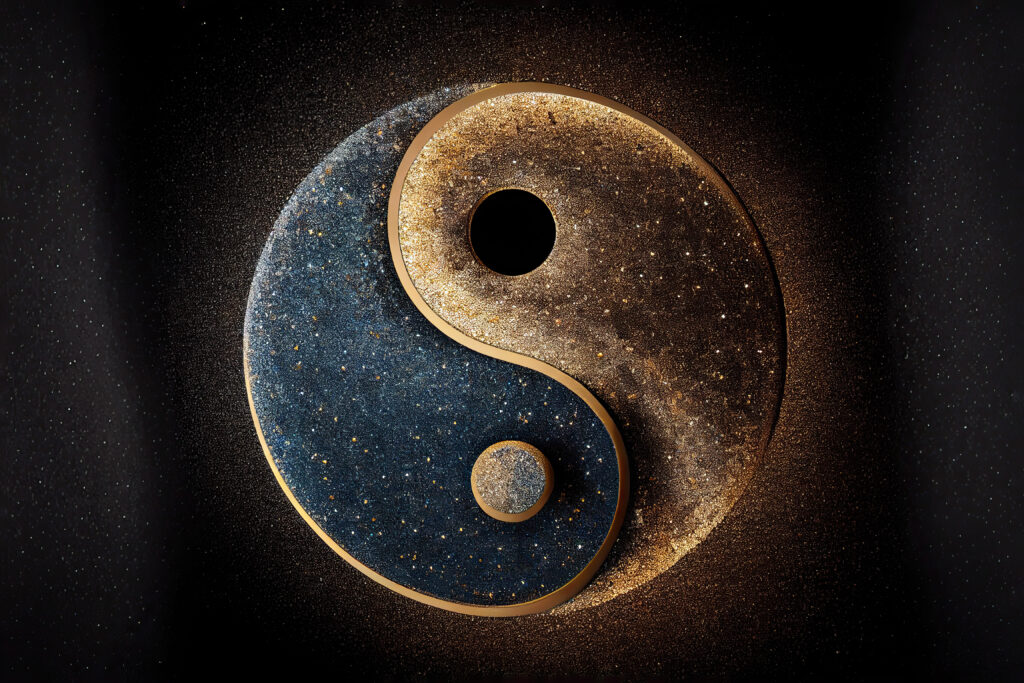 Christianity
In Christianity, currently practiced by about 2.4 billion people worldwide, we see reflections on death in crucifixes, tombs, funerary art, and the Psalms. Many of these serve as reminders to believers of the importance of leading meaningful and righteous lives. Christian theological teachings include the resurrection of the dead and the Last Judgment. Its liturgical readings include themes of mortality, repentance, and the need for salvation and grace.
The Christian liturgical calendar begins with Ash Wednesday, which marks the beginning of the season of Lent (a time of reflection, fasting, and repentance). During Ash Wednesday services, a minister or priest applies ashes in the shape of a cross on the foreheads of worshippers while saying the phrase, "Remember that you are dust, and to dust you shall return." Christian funeral services often include readings and prayers that emphasize the brevity of life and the hope of resurrection. The cross is, of course, the central symbol of Christianity. It represents the crucifixion and death of Jesus Christ, and it's a powerful reminder of the Christian belief in salvation through Christ's sacrifice and resurrection.
"Keep death daily before your eyes."
-St. Benedict, 6th century Italian Christian monk, writer, and theologian
Islam
For Muslims (currently about two billion worldwide), there are daily prayers, funeral prayers, sermons, and other reminders of the certainty of death. Take the five daily prayers (Salat), for example. During these prayers, people recite specific verses from the Quran, including verses emphasizing the fleeting nature of life and the Day of Judgment. The Khutbah (sermon) of Jumu'ah (Friday Prayer) often includes reminders about death, the importance of good deeds, and the Day of Judgment. Muslims are also encouraged to engage in the remembrance of death (dhikr al-mawt). The Arabic phrase, "Inna lillahi wa inna ilayhi raji'un," translates to: "Verily, we belong to Allah, and verily, to Him we shall return."
Art
We also see memento mori depicted in art, including the "danse macabre" ("dance of death") of the Late Middle Ages, when the plague (the "Black Death") was ravaging Europe during the 14th and 15th centuries. It features depictions of death personified as a skeletal figure, often accompanied by living individuals from various social classes and all walks of life (from kings and clergy to peasants and children), engaging in a dance or procession. Its central theme was that death is the great equalizer, because death eventually comes for everyone, regardless of their station in life.
We also see memento mori depicted in the "vanitas" still-life paintings of the 17th century Dutch Golden Age, with skulls, hourglasses, clocks, candles, wilting flowers, rotting fruit, fraying books and scrolls, and broken musical instruments symbolically representing the transience and futility of earthly life and the impermanence of material possessions. The Latin word "vanitas" means "vanity" or "emptiness." These artists were urging viewers to reflect on the vanity of their worldly pursuits and the excesses and distractions of earthly life—and to focus on the eternal instead.
Literature
We also see memento mori themes in literature and philosophy. Writers and philosophers, famously including Montaigne and Shakespeare, explored the concept's implications for human existence and the pursuit of wisdom.
"To begin depriving death of its greatest advantage over us… let us deprive death of its strangeness, let us frequent it, let us get used to it; let us have nothing more often in mind than death….
We do not know where death awaits us: so let us wait for it everywhere."
-Michel de Montaigne, French Renaissance philosopher
In Leo Tolstoy's novel, The Death of Ivan Ilych, the main character had a medallion attached to his watch chain with "respice finem" ("consider the end") inscribed on it.
Postscript: Inspirations on Memento Mori
"The one aim of those who practice philosophy in the proper manner is to practice for dying and death." -Socrates in Plato's Phaedo
"Plan with your whole life in mind." -Aristotle, ancient Greek philosopher
"Let us prepare our minds as if we'd come to the very end of life. Let us postpone nothing. Let us balance life's books each day.… The one who puts the finishing touches on their life each day is never short of time." -Lucius Annaeus Seneca, ancient Roman Stoic philosopher
"Keep in mind how fast things pass by and are gone—those that are now, and those to come. Existence flows past us like a river…. Nothing is stable, not even what's right here…. You could leave life right now. Let that determine what you do and say and think." -Marcus Aurelius, Meditations
"O remember how short my time is." -Psalm 89:47
"Celebration is only possible through the deep realization that life and death are never completely separate. Celebration can only really come about where fear and love, joy and sorrow, tears and smiles can exist together. Celebration is the acceptance of life in a constantly increasing awareness of its preciousness. And life is precious not only because it can be seen, touched, and tasted but also because it will be gone one day." -Henri Nouwen, Ministry and Spirituality
"Death destroys a man, but the idea of death saves him." -E.M. Forster, English writer
"If you are fully alive to the prospect of dying, you really start reprioritizing your life." -Mitch Albom, writer
"…the more you confront the facts of finitude… and work with them, rather than against them—the more productive, meaningful, and joyful life becomes." -Oliver Burkeman, Four Thousand Weeks: Time Management for Mortals
"It's easy to lose track of that mortality, to forget time, to think that you're going to live forever. The idea that you're gonna die and that life is short is only depressing if you're thinking about it wrong. If you're thinking about it right it should give you a sense of priority. It should even give you a sense of meaning; it should let you know what's important, what you're trying to do while you're here on this planet." -Ryan Holiday, writer
"I can't think of a sadder way to die than with the knowledge that I never showed up in this world as who I really am. I can't think of a more graced way to die than with the knowledge that I showed up here as my true self, the best I knew how, able to engage life freely and lovingly because I had become fierce with reality." -Parker Palmer, On the Brink of Everything
(1) Many years ago, I got the chance to interview Inez Russell, founder and CEO of Friends for Life in Waco, Texas. She met several elderly people in the local hospital who were alone and confused or despondent. She was touched personally and also discovered that about one in three seniors over 65 are socially isolated. So, she got busy and started an organization to improve the quality of life for seniors, particularly those who are without family to care for them. Through its programs that help with life skills, independent living, money management, guardianship, and more, Friends for Life helps the elderly and people with disabilities live independently as long as possible, protects and cares for those who are unable to do it themselves, and brings generations together to enrich lives.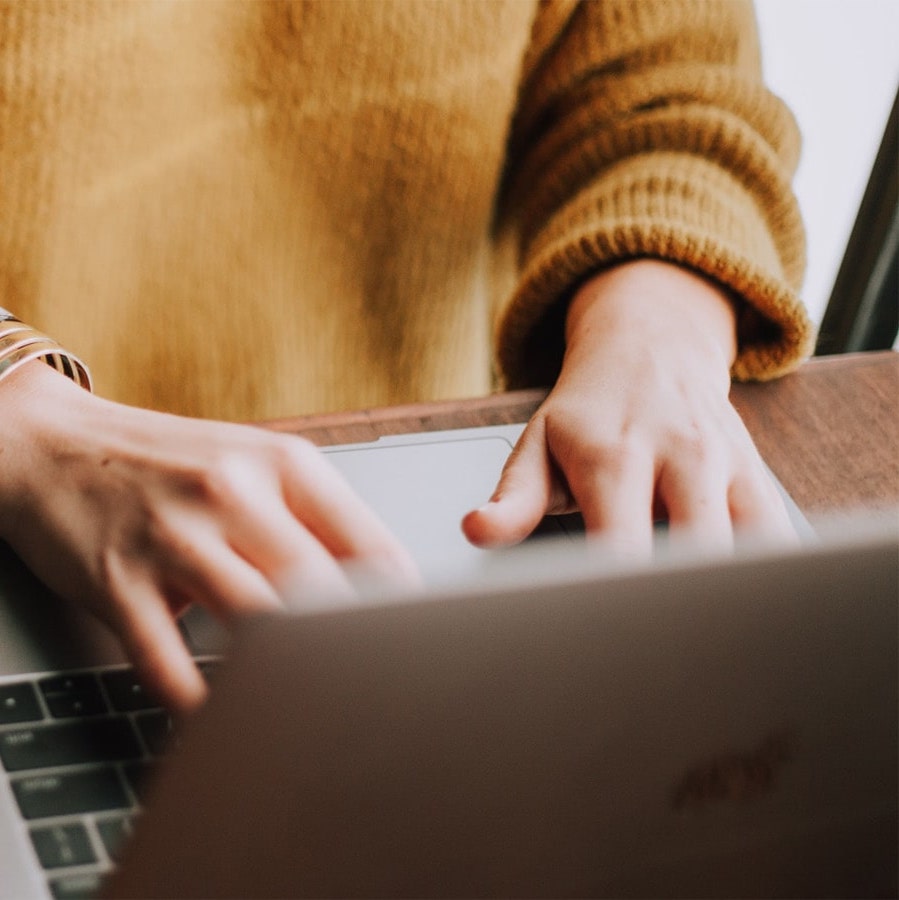 Gregg Vanourek's Newsletter
Join our community. Sign up now and get Gregg Vanourek's monthly inspirations (new articles, opportunities, and resources). Welcome!
++++++++++++++++++++++++++++++
Gregg Vanourek is a writer, teacher, TEDx speaker, and coach on leadership and personal development. He is co-author of three books, including LIFE Entrepreneurs: Ordinary People Creating Extraordinary Lives (a manifesto for integrating our life and work with purpose, passion, and contribution) and Triple Crown Leadership: Building Excellent, Ethical, and Enduring Organizations (a winner of the International Book Awards). Check out his Best Articles or get his monthly newsletter. If you found value in this article, please forward it to a friend. Every little bit helps!